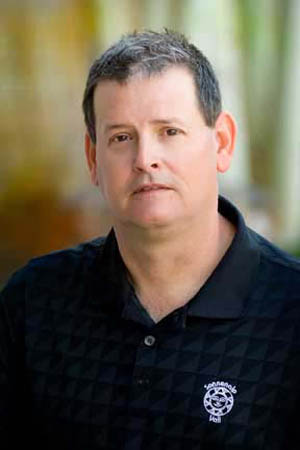 George Heart of the Sonnenalp Golf Club has fast become known as one of the best golf teachers in the region, and was the recipient of the 2007 Western Chapter Teacher of the Year Award.
Blog Tools
Comments
PermaLink
Looking for Vail golf lessons? Consider Sonnenalp's George Hart
By Reid G
July 14, 2008 — If you've walked into the golf shop at the Sonnenalp Golf Club in the past five years, you have met George Hart. With his mild demeanor and slow Southern drawl, he is also the proud to holder of the 2007 Colorado P.G.A. Western Chapter Teacher of the Year award. Nominated be members and peers alike, he was also a contender in '06.

George's philosophy on the golf swing is simple: Body rotation.

"The inside turns the outside," he states, and with this philosophy golfers can gain better contact with the ball, which in turn will give you distance and accuracy. And to show that it works, half of last year's club champions at Sonnenalp Golf Club were students of his.

A resident of the Vail Valley since 2003, George left his Director of Golf job at Terradyne Golf Club in Wichita, Kansas and landed in Colorado. A veteran of the golf business for 18 years, George was not always a golfer. In fact he played football at the University of Alabama from 1976-80 under one of the most famous coaches of all time, Bair Bryant. But the days of football are long gone for George who, with his wife Alena, now watch their teenage son Curtis play goalie for numerous hockey teams around the state.

So, if you're looking to fine tune your game, or your ready to take up the wacky game of golf, contact George Hart or any of the other golf professionals at the Sonnenalp Golf Club(970) 477-5372. It's never too late, or too early, to fine tune your game.

Roll' Tide and keep it in the short grass.


Comment on "Looking for Vail golf lessons? Consider Sonnenalp's George Hart" using the form below