Fairways and Greens
The Vail Valley Golf Report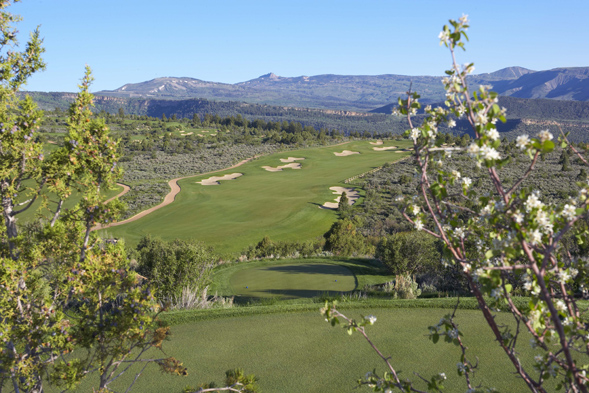 Blog Tools
Comments
Permalink
By Reid Griebling
July 10, 2010 — Four weeks into the First Tee tournament league and Ari Papadopoulos' Red Sky Ranch team has taken a dominating lead with two wins and two runner-up finishes for a season total of 42 points.

Jason Wolfe's Eagle Ranch team is in second place with a total of 32 points, as Nate Corsbies' Eagle Ranch team has earned 30 points for third.

With the Judgment Invitational coming on Tuesday, July 13, coaches can be confident that their players have used the holiday week off responsibly and will come out firing.

The five-player scramble begins promptly at 2 p.m. Tuesday at Eagle Ranch.

The following week will bring the Courtesy Cup at the always fun Cordillera Short Course on Monday, July 19. Eagle-Vail will host the Perseverance Open on Monday, July 26, and the Integrity Championship will conclude the series at Gypsum Creek Monday, Aug. 2, with golf beginning at 1 p.m. and awards and pool party to follow.

An interesting month ahead for Valley golfers, as teams will be hunting for points and the boys from Red Sky Ranch will most certainly have targets on their backs.

Submit a comment on "Red Sky Ranch leads First Tee but Eagle Ranch squads in close pursuit"
---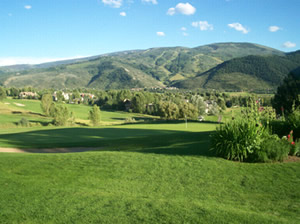 Blog Tools
Comments
Permalink
By Reid Griebling
June 11, 2010 — The 2010 First Tee tournament series opened on Monday, June 7, with great weather and a wonderful host in Tom Apple and the staff of Country Club of the Rockies.

The Sportsmanship Cup was up for grabs and teams from courses all over the Vail Valley were vying for victory. The Pro/Junior scramble format gave every player (including the pros) a little time to fine tune their games, as the front 9 of C.C.R. was in great condition.

Team Sonnenalp was victorious as they shot a 3 under 33 to edge the 2009 defending champs from Red Sky Ranch in a scorecard playoff.

Nate Corsbie's Eagle Ranch team finished a respectable third place with a score of 2 under par.

Jared Kirkman from Sonnenalp was the winner of the closest to the pin contest, as he struck a 9 iron to just over 5 feet on his opening hole No. 8.

Overall, a great start to what should be an exciting and competitive golf season for junior golfers of the valley.

Next week players travel to Red Sky Ranch to compete in The Confidence Challenge on Monday, June 14, at 4 p.m.

With a shotgun start, players will play the Norman course; however, all players and coaches will meet at the Fazio clubhouse for rules and introductions.

Until then, keep it in the short grass.

First Tee Sportmanship Cup
Monday, June 7, Country Club of the Rockies

Team - Coach - Score
Sonnenalp - Griebling - 12*
Red Sky - Papadopoulos - 12
Eagle Ranch - Corsbie - 10
Eagle Ranch - Wolfe - 8
Vail - Moore - 6
Cordillera - Tafoya - 6
Eagle Vail - Clark - 6
Cordillera - Myers - 4
Eagle Ranch - Begin - 2
CCR - Aguilar - 2
Gypsum Creek - Hanson - 2

* scorecard playoff winner



Submit a comment on "Sonnenalp team takes First Tee Sportmanship Cup in scorecard playoff"
---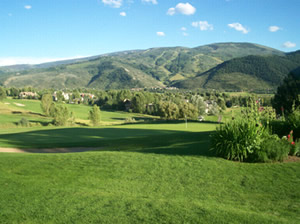 Head to the Sonnenalp Golf Club Friday for a Vail Valley demo day open to the public.
Courtesy of
sonnenalpgolfclub.com
Blog Tools
Comments
Permalink
By Reid Griebling
June 23, 2009 — Summer has finally arrived after a wet and cold spring, and golf courses around the Vail Valley are green and lush.

Summer golf season is pushing full steam ahead and nothing gets golfers excited like a golf club demo day. Well, golfers, you're in luck.

Sonnenalp Golf Club will be holding its annual demo days on Friday, June 26. From 11 a.m. to 3 p.m., the driving range will have reps from companies like Callaway, Titleist, and Taylor Made with huge golf bags and every kind of club on the market.

A great way for golfers to try out golf clubs before purchasing, this event is open to the public.

For those of you who are content with the equipment you already have, Sonnenalp also has trained staff on hand who can fix broken clubs that you just can't part with.

For more information, contact Sonnenalp Golf Club at (970) 477-5372 or visit www.sonnenalpgolfclub.com.

See you on the lynx.

Submit a comment on "Try it before you buy it: Sonnenalp Golf Club demo day set for Friday"
---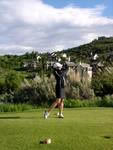 Blog Tools
Comments
Permalink
By Reid Griebling
June 13, 2009 — Tucked away on the mesas of southwest Edwards lies a little golf gem rarely used by its owners. The Short Course at Cordillera is nestled atop of a large ridge that gives golfers an amazing panoramic view of the Vail Valley.

One of four courses belonging to the membership of Cordillera, the Short Course is not your typical par 3 course. Designed by short game guru Dave Pelz in 1997, the Short Course boasts nine of the most elegant short holes you'll find anywhere.

With elevated tee boxes, yardages range from 103 yards to 200 yards from the gold tees, and 57 to 103 from the red tees. Golf holes will test every part of your short game while giving you views of New York Mountain to the east and Castle Peak to the west.

Only minutes from Edwards, the Short Course is open to the public with greens fees at $65 for eighteen holes. The best part is that the Short Course is virtually empty during the work week, making it a great place to sneak in a quick 18 holes under an hour and half. And Grouse on the Green restaurant provides an Irish-style atmosphere, with Guinness and Harp beers on tap.

A great place for beginners to learn the game, the Short Course is less intimidating than most 18-hole golf courses. For veteran players, the Short Course is a great place to fine tune the wedge game, with the blue tees (Pelz tees) set up with awkward downhill, uphill, and side hill lies.

Always in great condition, the Short Course at Cordillera provides one more golfing option in the Vail Valley at a reasonable price and a guaranteed time saver for those with the clock on their mind.

To reach the Cordillera Short Course call (970) 926-5550 or visit cordillera-vail.com.

See you on the lynx.


Submit a comment on "Short Course at Cordillera an affordable, convenient, scenic golf option in the Vail Valley"
---
Read More Blog Entries

Next
Last
Blog entry 1 through 4 of 12 total entries
Bloggers Profile and Information