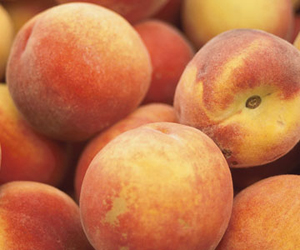 When it comes to Vail's new mayor, life is just a bowl of peaches
By Tom Boyd
November 19, 2007 — In the year 1963, when my father first came to Vail, the population of Eagle County hovered around 5,000. I can't say for sure, but I imagine in those days the population of hoofed animals well exceeded the number of upright walkers by a fair margin.


As of the last census, Eagle County notched about 42,000 marks on its population belt, an increase of 37,000 people in roughly 40 years. Or, to put it even more roughly, an increase of about 1,000 people a year.


Eagle County's getting to be a bit like the ol' metrop, as Bertie Wooster used to say. Up valley, however, here in the western edge of the town which hosted the genesis of this people surge, things are still quite small-town-ish.


By way of anecdote, I think I can furnish an explanation. Earlier this week my wife came home from a hike with a question poised, ever so urgently, on her lips. She had been out in the wilderness all day and wanted to know, on her return, who the new Vail Town Council had elected to be mayor.


"Dick Cleveland," I said. "Isn't that great!"


My wife, being a bit newer to town, needed a little memory refresher on the topic of Dick Cleveland and his identity, or, to put it more plainly, she couldn't remember who he was. To help put a face to a name, I reminded her that Dick Cleveland is the gentleman who comes to our house in late summer each year with a big basket of fresh Colorado peaches. I find my wife's memory is very well refreshed by memories of fantastic meals and/or foods, and wasn't disappointed this time around.


"Oh!" she remembered. "Dick CLEVELAND! The guy with the peaches."


And although Dick is much more than the guy with the peaches, he will always be known around our house, first and foremost, as such, and then afterward he'll be known along other lines, such as being the mayor and that kind of thing.


And in that moment it flashed in my mind that Dick and his wife, when they do their annual peach rounds, sharing all the bounty from their farm out in western Colorado, they are also accomplishing something more than just a bit of neighborly fruit-sharing. They're also reminding us that here in West Vail, and in fact all through Vail, the numbers haven't detracted from our sense of neighborly-ness, small-town-ness, and all around good-will-to-others-ness. A lot has changed in the 30-odd years since my parents swaddled me home to the West Vail abode, but taken all in all, a lot has stayed the same.



Comment on "When it comes to Vail's new mayor, life is just a bowl of peaches" using the form below