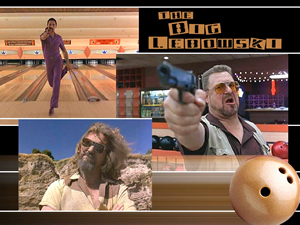 Blog Tools
Comments
PermaLink
Fudgsicle follies: a nearly squandered dessert opportunity
But bowling champs make up for near-disastrous Monday mishap
By Brook Portman
March 31, 2009 — You know it has not been a good week when the happiest moment of the work week is when you realize at 3 p.m. you never ate your Fudgsicle from lunch.

At approximately 2:59 pm MDT, Thursday, March 26, while sitting at my desk, pondering the often-asked question of myself, "Am I too old to still be sporting a belly ring?" this week-altering event hit me like a bug on my scooter headlight: "Did I eat my dessert at lunch?"

I frowned, looked aimlessly to the ceiling, my head tilted ever so slightly and immediately thought the probability of me failing to consume a readily available dessert at its proper eating time holds a less than 1 percent chance in the world of Brook.

However the chances of me eating a dessert and not even realizing I had finished it because I am too busy doing something meaningless like checking Facebook or washing my turtles, happens no less then twice a week.

It appalls me to count up how many hard-working, good-tasting desserts fell on my deaf tongue due to my total lack of appreciation and concentration. I am a buffoon.

I'm sorry, Buddy, it will NEVER happen again.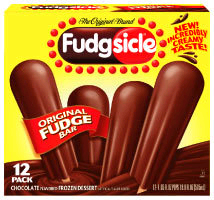 Well I stood up, briskly walked to the freezer and opened the door. To my absolute delight, lying there in its non-descript white wrapper was my precious Fudgsicle.

I gently grabbed the treat, stroked it lovingly, whispered sweet nothings into its chilly exterior: "Don't worry, little buddy, soon it will all be over."

Then I realized that my odd fondling and hot breath were melting it at a mind-boggling pace. Quickly, I unwrapped it, started to consume it, and headed back to my desk.

Unfortunately for me (and the Fudgsicle) I am a direct descendant of swine and it was three-quarters of the way finished by the time I reached my destination.

This couldn't have been more than a 10-to-15 second, tops, distance. I'm pretty pathetic. Oh yeah, and I just typed 312 words discussing me and a Fudgsicle. Wow.

On a moderately more exciting note, Monday was the bowling championships for the Monday Night Football league at the Back Bowl in Eagle.

"Ohhhhh, how exciting," you may be saying sarcastically, but to you I say, "What exciting thing do you have to look forward to on a Monday?" Nothing. That's what I thought.

Now, back to my bitchin' story.

So Monday, our team OP7 was battling Elite Limo for the esteemed crown of bowling champion. Many have compared it to with the NCAA Men's Basketball Championship, but I think that might be a slight stretch.

I think it is closer to winning the Super Bowl.

Look for us to star in MasterCard commercial with Peyton Manning in the next few months. Or, if you see me or a teammate around town, drop us a Big Lebowski quote.

"I see you rolled your way into the semis. Dios mios man."

Let's roll.

Comment on "Fudgsicle follies: a nearly squandered dessert opportunity " using the form below