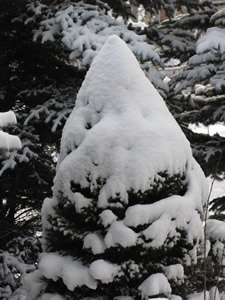 Blog Tools
Comments
PermaLink
Storm finally deposits some white stuff
Vail opens today with one run, four inches of fresh
By David O. Williams
November 21, 2007 — Oh, what a difference a day makes.


Tuesday was balmy and nearly 60 degrees. But this morning we woke up to 4 inches of fresh snow, which wonít exactly make Vailís opening day a snorkel-mandatory pow day today but it will at least whiten up the surrounding mountains (see West Vail deck cam) and improve everyoneís doom-and-gloom disposition.


Vail is officially reporting 4 new on an 18-inch manmade base on the only run that will be open today, Born Free, and the temps have dipped significantly so snowmaking efforts can pick up. More snow is possible Friday for the opening of Beaver Creek Ė originally set for today but now pushed back to Friday.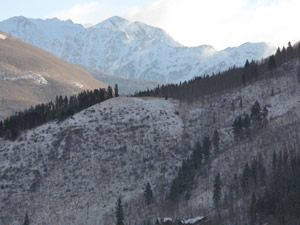 The Gore Range and all of the mountains surrounding Vail will at least be white for opening day, as revealed this morning at 7:45 by the West Vail deck cam.

Breck is reporting 6 new, Keystone 4 and A-Basin 3, but all three of those Summit County mountains will have more terrain open today, so if you have a Vail Resortsí Colorado Pass, that might be a better call if youíre coming up from the Front Range.


Check this space later today for a report on Vailís limited opening. Iíll be heading up in the afternoon with my two oldest boys, who are out of school for the Thanksgiving holiday. Wish us luck.


Comment on "Storm finally deposits some white stuff" using the form below