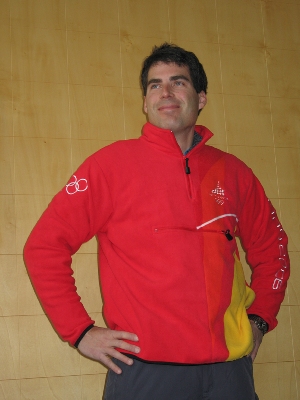 Blog Tools
Comments
PermaLink
Vonn triggers trip down Olympic memory lane
Ski Club Vail racer gets
By David O. Williams
February 11, 2008 — Something happened Saturday that took me back a couple of years to my Italian misadventure at the 2006 Winter Olympics in Torino, Italy.


Ski Club Vail's Lindsey Vonn, who crashed spectacularly in training during those Games then got up off her hospital bed to finish top 10 in the downhill and super-G races, won a downhill Saturday on what was the men's course in '06 in Sestriere Borgata.


I spent many an hour in Borgata two years ago this month, covering the men's speed events for the Olympic News Service. It was a bit of a dump of a little Italian ski village, marginally accessible and a little strange coming from my mega-resort mindset, but it did manage to put on a good race. Still, my cohorts and I took to chanting, "Gotta get outta Borgata."


I got the chance to actually ski the course a couple of weeks before the Olympic downhill, poaching it with my partner in crime, Andy Hood, by wearing our full TOROC uniforms and pretending we belonged there. They were still working feverishly on the piste given a major lack of snow followed by too much of it all at once.

Italian alpine troops were crawling all over the hill, some of them nipping grappa from hip flasks and riding the blades of snowcats. For more on my Olympic follies, read my blogs written during the eight weeks I spent there, posted in our Real Rhetoric section at http://www.realvail.com/articles.php?artid=54.


And check out this video of realvail.com co-founder Tom Boyd, who also worked those Games for the Olympic News Service, doing his best Whitney Houston impersonation while riding a train back up to the mountains after we caught the tarnished diva at the medals plaza in Torino one evening:


I was going to post a comparison video of Whitney in action but got the Heisman from our crack legal staff due to copyright considerations. I'll try to put it up when they're not looking.


Look for more Olympic memories in coming blogs, including my favorite videos from Italy and a subsequent ski trip up to Lech-Zurs, Austria, sister resort of Beaver Creek. And congrats to Vonn (formerly Kildow), who somewhat quietly has amassed five World Cup wins this season and 12 for her career.


At age 23 she is now tied with retired Californian Daron Rahlves for the fourth most wins ever by an American ski racer (see story in Real Sports). Later this month she'll compete at Whistler, British Columbia, in a preview of the 2010 Vancouver Winter Olympics.


Now that will be a good time.







3 Comments on "Vonn triggers trip down Olympic memory lane"