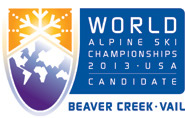 Blog Tools
Comments
PermaLink
Blog potpourri: Vail open house, sales slump, 2013 Worlds
By David O. Williams
March 12, 2008 — The following is a spring-cleaning blog to catch up on a slew of topics. So grab a cup of coffee, no matter the hour, sit down, strap in, and pay attention. This will be fast and furious.


• Tuesday night's annual Vail open house covered a lot of ground and was informative in a broad sense, but (at least up until I left at 7:30 to relieve my babysitter) it didn't really break any new ground.


• New Vail Mountain COO Chris Jarnot did a credible job explaining the company's position on such tough topics as parking and employee housing, but was a bit vague on VR's beetle-kill mitigation plans, while the Forest Service, town and county seemed a lot more decisive and motivated on the issue. VR's answer was basically that they're working on it at both Vail and Beaver Creek and continuing to lobby state and federal officials. I think all of us would like to hear a more specific and proactive plan.

• Jarnot sort of ducked a very good question on Colorado Passes, those "discounted" Front Range season ski passes that provide unlimited Summit County skiing and 10 days at Vail and Beaver Creek and have brought huge revenues to the ski company and massive traffic headaches to the town.


• Years ago I blasted the company for not offering a local Eagle County version of the Buddy Pass over in Summit County (because it gave their residents and businesses a competitive advantage). Well, be careful what you wish for because the Colorado Pass has led to overcrowding at Vail and Beaver Creek on weekends, traffic nightmares and major ski safety concerns.


• All the while, VR is part of a multi-billion-dollar redevelopment spree to upgrade lodging and hotel rooms and return Vail to its high-end, destination roots. I think at some point the company will realize you can't have it both ways (as a day-skier, brown-bagging mecca and an international luxe resort). Hard to ask people to pay $1,300 a night for an Arrabelle room then stand in ungodly lift lines and battle hordes of Front Rangers.


• Gadfly Michael Cacioppo had the suggestion of the night: the affordable housing and subsequent worker shortage can be solved by selling off Forest Service land to developers in and around ski areas. Talk about your slippery slopes.


• Finally, I talked to Vail Town Manager Stan Zemler briefly at the open house and he told me he did not pursue the position he's currently one of two finalists for – vice chancellor for administration for the University of Colorado at Boulder – but instead was pursued by them. Zemler says he's happy with his current gig, but given the typically temporary tenure of town manager jobs (subject to the whims of changing town councils) he has to look out for his own interests. Zemler's competition is current Boulder City Manager Frank Bruno. Either way, incoming and controversial CU President Bruce Benson could use the help.


• Remember when Bruce's son, Jim, who owned a local video store at the time, ran for Avon Town Council and was nailed for campaigning inside the 100-foot limit aimed at keeping candidates away from polling places? He paid a small fine, as I recall.


• A Minturn woman was arrested at an Eagle hotel Monday, charged with prostitution and marijuana possession after allegedly offering to perform a sex act on an undercover sheriff's deputy for $400. The last local arrest for the world's oldest profession was in 2002, according to the sheriff's office, so one can hardly call it a trend.


• We reported on high-dollar hookers in the Vail Trail when I was editor back in the late '90s in a story entitled "Hooking in the high country." Since so many of the Wall Street types Eliot Spitzer prosecuted as New York attorney general back then had to sell their Vail and Beaver Creek condos, the local trade likely dried up a bit, no doubt heading back east to the more fertile fields of Spitzer's own gubernatorial offices (allegedly).


• Speaking of selling off high-dollar local real estate, not too much of that occurred in January (by our standards anyway). There were only 104 transactions in Eagle County for the month, the lowest number since 1996, although the value of all those deals was still more than $124 million, with six sales in excess of $4 million, so the high-end still looks healthy. But maybe we are starting to catch the sub-prime blues a bit in the other segments of the market.


• Litigious crock of the year award goes to the clown from Pennsylvania who sued local grade-schooler Scott Swimm for injuring him in a ski accident at Beaver Creek. Scott was 7 at the time, and his mother, Susan, revealed in a letter in the Vail Daily Wednesday that her insurance was forced to pay $25,000 (at least they had coverage in their homeowner's policy). Based on everyone's description of the "collision," even the litigant's, this case should have been thrown out early on.


• I'm officially rescinding my support of Vail and Beaver Creek's bid to host the 2013 World Alpine Ski Championships. Not because I don't think the event – which we previously hosted in 1989 and '99 – won't be a good time, but because it has the potential to be a much better time.


• The Vail Valley Foundation tried to land us the 2009 Worlds (second in ski-racing prestige only to the Olympics) but also bid for the world snowboarding and freestyle skiing championships as part of a mini-Olympics sort of package that would have rivaled the X Games for snow sports prestige in the United States. The stodgy, Euro-centric International Ski Federation (FIS) rejected the concept.


• But now the FIS has embraced the idea for the World Cup Finals going on this week in Bormio, Italy, even throwing in Nordic sports as a kicker. Oh, so it was OK for Bormio but bad for Beaver Creek? What a crock. It was Vail's idea, and they stole it and gave it to the Italians, who, by the way, just had a Winter Olympics a couple of years ago.


• Now the finals in Bormio have been a bust so far with both the men's and women's downhills being cancelled to the detriment of Bode Miller and Vail's Lindsey Vonn and the benefit of their nearest rivals in the chase for the overall World Cup titles. Cancelled due to warm weather and soft snow.


• Do we ever have that problem here in March or February? Never. But we do in early December when the FIS normally forces us to hold World Cups. Now the continent that most embraces ski racing can't host events because of global warming. You'd think they do anything in their power to build interest in a country like ours with the elevation and snowpack to actually hold events.


• Having the overall titles decided at a finals where the downhills can't be held is like deciding a World Series with rain delays that aren't rescheduled.


• So the foundation should take back its 2013 bid for just the alpine Worlds and resubmit the way they originally proposed 2009. That's a concept we can all get behind.


Comment on "Blog potpourri: Vail open house, sales slump, 2013 Worlds" using the form below