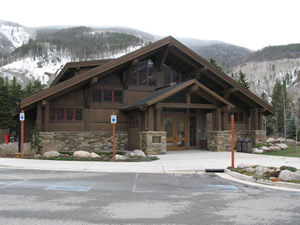 Blog Tools
Comments
PermaLink
Vail vandals publicly pilloried by Vail Town Council
By David O. Williams
May 18, 2008 — The Vail Town Council assumed an unusual role earlier this month, setting aside land-use applications and housing regulations to interrogate a pair of teenage boys who were caught spray-painting graffiti and obscene images on a sidewalk in front of the town's Donovan Pavilion.

Vail Police said Blaze Heuga and Max Ward were the only two teens they were able to identify in a group that spray-painted a depiction of genitals and obscenities aimed at Battle Mountain High School and its administrators the night before the April 5 prom.

The two Battle Mountain juniors were then required to appear at the regular evening town council meeting, apologizing for their actions and delivering a check for $485 of their own money to pay for the damages. They were also suspended from school for three days.


Heuga, 17, is the son of Jimmie Heuga, who along with Billy Kidd was one of the first Americans to win an Olympic ski-racing medal in 1964 at Innsbruck, Austria. Heuga launched the nonprofit Heuga Center Edwards in 1984 after being diagnosed with multiple sclerosis in 1970.

Blaze Heuga, of Edwards, reportedly smiled at times during his public comeuppance before being told by councilman Farrow Hitt there's "nothing funny about it. Thanks for nothing and coming in here and screwing our town up."

Mayor Dick Cleveland, an investigator with the district attorney's office, repeatedly demanded the two give up their co-conspirators, which the boys steadfastly refused to do.

Comments on websites have ranged from a smattering of huzzahs for the council taking on these teen ne'er-do-wells to those wondering just what town council members were thinking by conducting the public inquisition for such a relatively minor offense. The prevailing public opinion appears to be that the entire incident was best handled by the police and school officials.

Personally, I can't imagine how I would have reacted had the Denver City Council publicly vilified me for spray-painting Manual High School as a senior prank in 1983 (I think the statute of limitations has expired on that one, Asst. Principal Applewhite, but I do apologize).

But I really doubt the threat of such government intervention would have stopped me and my friends. The Pink Floyd reference on the front steps, "Welcome to the machine," was just too inspired.


Comment on "Vail vandals publicly pilloried by Vail Town Council" using the form below