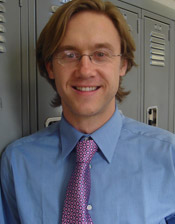 Blog Tools
Comments
PermaLink
McAuliffe shouted down at Indy 500, FIS Congress in South Africa, and by Vail Town Council
By David O. Williams
May 26, 2008 — I'm finally starting to figure out this Google thing. The above headline is wildly inaccurate but likely netted www.realvail.com a substantial amount of Web traffic, and isn't that all that really matters on the Internet?

Last Sunday and Monday (May 18-19) RealVail enjoyed its two biggest days in terms of unique visitors, owing almost entirely to Tom Boyd's coverage of the Colorado Democratic Convention in Colorado Springs, where Hillary Clinton campaign manager Terry McAuliffe was lustily booed by Barack Obama supporters.

So this blog has little to do with politics but nonetheless looks to capitalize on the fanatic Barack v. Hillary surfers who might otherwise have ignored my riffs on other topics important to Vail-philes. The only way I could have legitimately garnered more traffic was to embed a Youtube video of myself being nailed in the crotch by an errant ball off the bat of my 4-year-old son (look for that blog later in the week).


Anyway, the following are some quick hits on items of some (I hope) interest to those obsessed with all things Vail, starting with the ski town's favorite car-racing son, Buddy Lazier, who was 17th Sunday in the Indianapolis 500, a race he won in 1996, and at least beat out Danica Patrick, who wound up 22nd and tried to get in a fistfight after a collision on pit road.

The story for Buddy wasn't so much how he finished but how he qualified, shocking spectators earlier in the week by jumping in a hastily revamped car and driving dangerously on the edge all the way to the next-to-last spot in the race. This could be one of Buddy's last Indy appearances, especially if his son Flynn keeps tearing it up so much on the go-kart track, but what a run it's been.

In other Vail sporting news, it's a huge week for the Vail Valley Foundation and the entire community as the International Ski Federation (FIS) Congress votes Thursday in Johannesburg, South Africa, on whether Vail can host its third World Alpine Ski Championships, second in prestige in ski-racing circles behind only the Winter Olympics.

Personally I'd rather see Vail hold out for the plan it proposed in unsuccessfully going after the 2009 Championships (an event combining alpine with freestyle and snowboarding), but we'll take alpine-only in 2013 if that's what the ski gods ordain.

And just so this blog has a smattering of politics in it to justify the over-the-top headline, what's up with the Vail Town Council of late? A board elected on promises of housing, housing and more housing suddenly seems bent on anything but.

Granted, the town-owned Timber Ridge project, which the council originally seemed all hot and bothered to allow Texas developers to re-do for substantially more units, was probably derailed by the economy more than the town's need to master plan some more (Mark Masinter's radio silence of late says it all), but what's going on with North Day Lot?

I don't recall a lot of campaign promises about $20 million transit centers back in November, but that's exactly what will now delay until 2012 the 120 or so units of workforce housing Vail Resorts owes the town on the North Day Lot. Seems we don't want to lose a $5 million federal grant for the transit center, which is kind of understandable, but wouldn't a few bus stops be OK?

Finally, major props to Vail Mountain School grad and urban education reformer Mike Johnston, son of former mayor and Christiana Lodge owner Paul Johnston. The younger Johnston is one of Sen. Barack Obama's top education advisors and, as principal of an expeditionary college-prep school in Thornton, will host Obama Wednesday morning in a town hall-style talk that will also feature former Colorado governor and L.A. school district superintendent Roy Romer.

Very cool in our book.


Comment on "McAuliffe shouted down at Indy 500, FIS Congress in South Africa, and by Vail Town Council" using the form below