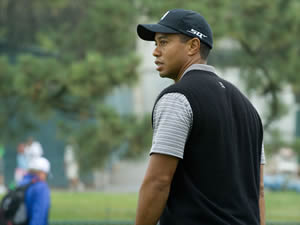 Blog Tools
Comments
PermaLink
Tiger rumored to be returning to Vail area, this time for surgery, not skiing
By David O. Williams
June 20, 2008 — Tiger Woods and I have a lot in common.

OK, we have nothing in common.

He's a multi-millionaire with the sweetest swing in golf. I'm a hack of a writer and even more of a hack on the golf course.

But our left knees have a lot in common it turns out. He tore his anterior cruciate ligament (ACL) jogging last July after the British Open, then went on to win nine of 12 tournaments he entered, including two majors.

I injured mine when I slipped and fell walking back from skiing Vail in January. An MRI revealed I have not had an ACL in my left knee for many, many years – dating back to a ski injury in 1991. I estimate I skied 40 days a season for 17 seasons, or 680 days, with no ACL. I failed, however, to win any golf tournaments in that span.


I had surgery at Vail's renowned Steadman-Hawkins Clinic in March, and they simply cleaned out a mass of scar tissue, told me I apparently wasn't doing any cartilage damage because of any looseness associated with my lack of an ACL, so I didn't have the ligament fixed. I'm now well down the road to rehab and feel like I'll be able to ski just fine in the fall.

Tiger opted not to have ACL surgery last July and proceeded to win an amazing seven straight tournaments. But then in April, after finishing second in the Masters and therefore seeing his dream of a pure grand slam die (all four majors in one season), Woods had surgery in Park City, Utah, to clean up cartilage.

Apparently his torn ACL and the torque his violent but deadly swing puts on his left knee had caused cartilage damage, and that's always the fear with knee ligament injuries. Still, he opted not to have ACL surgery and cost himself up to eight months of recovery time.

Woods was determined to play the U.S. this month at Torrey Pines, a course he has great history on. He ground out a grueling 91-hole playoff victory over Rocco Mediate, but was probably grinding some more cartilage in the process. It also turns out he had two small stress fractures in his left leg, making his 14th major all the more remarkable.

On his website earlier this week he revealed all of this and said he's having season-ending knee surgery to fix the ACL and come back with a Tiger-like vengeance for next season – maybe grab that pure slam and tie Jack Nicklaus for most major victories all-time with 18.

Rumor has it, though, Tiger's comeback won't start in our ski-state rival to the west. After having his last two surgeries in Park City, Utah, he's reportedly finally coming to the epicenter of the knee-surgery universe, the Steadman-Hawkins Clinic in Vail.

That's right, word on the street is Tiger is returning to the Vail Valley, but unlike previous visits to Beaver Creek to ski with his Swedish wife, Elin Nordegren, this won't be a pleasure trip. In fact, I doubt we'll see Tiger on skis here again, at least until he's shattered all the records he wants to in golf.

Of course, Tiger does what Tiger wants to do, so maybe he'll defy his doctors on that front as well. In the meantime maybe he'll discover what those of us in the Vail Valley have known for year: you come here for the winters, but wind up staying for the summers.


Comment on "Tiger rumored to be returning to Vail area, this time for surgery, not skiing" using the form below