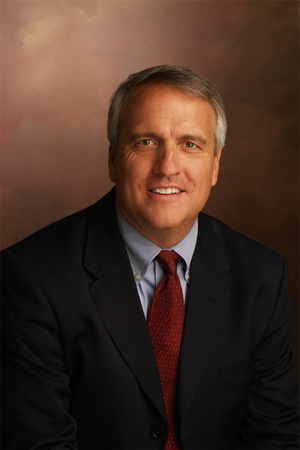 Blog Tools
Comments
PermaLink
Gov. Ritter turns to Spain for renewable energy investment
By David O. Williams
July 9, 2008 — The rain in Spain may fall mainly on the plain, but Gov. Bill Ritter's rainmaking mission to Madrid this week is aimed at soaking up Spanish investment in Colorado's copious amounts of wind and sun.

Fitting, then, that he was asked by reporters on a teleconference Tuesday about Texas oilman T. Boone Pickens' headline-grabbing announcement Tuesday that he'll be spending billions on a wind farm on the plains of Texas and that he wants public policy to dramatically increase America's 1-percent overall wind-energy production so that natural gas can be shifted from electricity to powering automobiles.

"Even T. Boone Pickens has now validated the Colorado strategy for the new-energy economy," said Ritter, who's spending Monday through Wednesday meeting with Spanish renewable energy production and manufacturing companies to entice them to spend more in the Centennial State.

Ritter said Abengoa, a Spanish solar energy company with its U.S. headquarters in Lakewood, is looking to build a 300-megawatt concentrated solar power facility in Arizona that would need more than 1 million glass panels. Colorado is one of a handful of states in the running for the glass-manufacturing plant, but such decisions hinge largely on Congress re-upping renewable energy tax credits, Ritter said.

"There are serious investment decisions by Spanish companies -- not just specific to Colorado but related to different things happening in the United States -- that have been held up and put on hold until Congress decides when and how to pass those tax credit extensions," Ritter said, adding Colorado as a state lags in subsidizing such corporate investment but has a leg up on other states because of its renewable energy brain power.

"It goes without saying that there are other states that are just able to offer bigger financial incentive packages in terms of just strict monetary incentives, people who can put money on the table," Ritter said, but he added that's offset by the presence of the National Renewable Energy Laboratory in Golden and the research going on at the Colorado School of Mines, University of Colorado and Colorado State University.

"Colorado is really at the epicenter of developing renewable energy," Ritter said.


Comment on "Gov. Ritter turns to Spain for renewable energy investment" using the form below