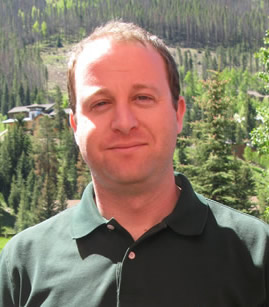 Blog Tools
Comments
PermaLink
Polis reportedly claims 2nd Congressional District primary
Rocky Mountain News reports Fitz-Gerald concedes Democratic race
By David O. Williams
August 13, 2008 — Wealthy Internet entrepreneur and former Colorado State Board of Education chairman Jared Polis appeared to have won the 2nd Congressional District Democratic primary race late Tuesday, with a 4 percent lead with about a third of the votes counted.

The Rocky Mountain News was declaring Polis the winner as of about 10:45 p.m., quoting his chief opponent, former state Senate president Joan Fitz-Gerald, saying she had called Polis and conceded the race. Conservationist Will Shafroth was a distant third with less than 20 percent of the vote.

Polis still has to beat Lafayette aerospace engineer Scott Starin, a Republican, in the Nov. 4 general election in the left-leaning district, but likely will do just that and go on to become Colorado's first openly gay congressman.

Polis's family is from Boulder but owns a home in Vail's Golden Peak neighborhood, and the 33-year-old now hopes to represent Vail and Eagle County in the U.S. Congress. He ran on a platform of education reform, getting U.S. troops out of Iraq, alternative fuels development and environmental stewardship.




Comment on "Polis reportedly claims 2nd Congressional District primary" using the form below