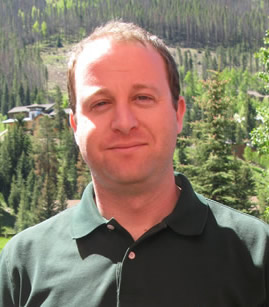 Blog Tools
Comments
PermaLink
Polis claims primary victory in congressional district representing Vail, Eagle County
Internet entrepreneur poised to become Colorado's first openly gay congressman
By David O. Williams
August 13, 2008 — Wealthy Internet entrepreneur and former Colorado State Board of Education chairman Jared Polis claimed the 2nd Congressional District Democratic primary race Tuesday , edging former state Senate president Joan Fitz-Gerald by a 4-percent margin.

The Rocky Mountain News declared Polis the winner as of about 10:45 p.m., Tuesday, quoting Fitz-Gerald conceding the race before all the votes had been counted. Conservationist Will Shafroth took about 20 percent of the vote.

Polis still has to beat Lafayette aerospace engineer Scott Starin, a Republican, in the Nov. 4 general election in the left-leaning district anchored by Boulder, but likely will do just that and go on to become Colorado's first openly gay congressman.

Polis's family is from Boulder but owns a home in Vail's Golden Peak neighborhood , and the 33-year-old now hopes to represent Vail and Eagle County in the U.S. Congress. He ran on a platform of education reform, getting U.S. troops out of Iraq, alternative fuels development and environmental stewardship.

Polis won the overall district, which stretches from Boulder in the east to Eagle County in the west by a margin of 42 percent (19,942 votes) to 38 percent for Fitz-Gerald (18,181) to 20 percent for Shafroth (9,708). In Eagle County, Polis got 573 votes to 457 for Fitz-Gerald and 319 for Shafroth, who petitioned his way onto the ballot.

The race was the most expensive primary in Colorado history, with Polis injecting about $5 million of his own money into the campaign.



Comment on "Polis claims primary victory in congressional district representing Vail, Eagle County" using the form below