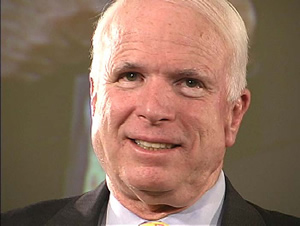 Blog Tools
Comments
PermaLink
Things to do in Vail if McCain-Obama debate is scrapped; drinking games if it's still on
By David O. Williams
September 26, 2008 — I started writing a blog this morning about things to do in the Vail Valley Friday night if your McCain-Obama debate party got scrapped because McCain was jetting off to Washington to save the country after decades in the Senate getting us to exactly this point.

I was going to do a top-10 list in honor of the deeply wronged David Letterman, who was stiffed by McCain in favor of Katie Couric Wednesday when McCain rushed to the White House to apparently do and say nothing helpful as his colleagues tried to craft a $700 billion bailout of Wall Street.

But I only made it up to five debate-party alternatives before the McCain camp announced they would head to Mississippi for Friday's debate (even though the bailout deal still hadn't been worked out). Now that's leadership.

Anyway, here's my list:

5. Go to "Hand Cut," a truly original ski film about the backcountry ski scene, at Vail Mountain School at 7 p.m. It's an $8 fundraiser for the VMS Tele Team.

4. Go to the grand opening of the Westin Riverfront Resort & Spa in Avon - Colorado's first green-built luxury property. This should remind you as you think about who to vote for Nov. 4 that businesses can cater to the filthy rich while still maintaining some shred of environmentalism (a term that doesn't necessarily make you a terrorist; sorry, Bob Schaffer).

3. Throw a party like it's 1989, when Eagle County Commissioner candidate Dick Gustafson was last on the board, and make a list of all the things that could have been done better then that would have alleviated a lot of the problems we have now – the same ones Gustafson is griping about as he tries to get back on the board after two decades (news flash, times have changed). Seems like McCain revisionism to me.

2. Drive around the valley and make a list of candidates and issues you won't vote for based on which wealthy landowner with the least amount of conscience has the biggest signs on his land advocating for anti-tax candidates who care the least about social issues. There seems to be a direct correlation between the bigger the sign the smaller the amount of compassion for working class families in need of affordable housing, childcare and more affordable staples like food and beer – all thing that make for a happier, healthier workforce to keep our businesses viable. One of the landowners promised for years to bring us discount gas and liquor and delivered none of the above.

1. Have an Ali Hasan party, at which you sit around and think of alternative uses for his tote bags. They're pretty nice, but you can't be seen carrying one with his name actually showing. Try turning it inside out. But if you have a Hasan party, remember to remain celibate throughout.

Anyway, that list is still doable, but apparently all the debate parties are back on (and there's a Schaffer-Udall debate on Meet the Press Sunday morning for the truly hardcore). There are some great drinking game ideas for one or both debates on wonkette.com (example below), and here's a nice youtube video to get you going for tonight's debate.

• Every time John McCain says, "My friends…," take one drink.

• Each reference to McCain's years as a POW – salute the TV, then drink.

BONUS: If he's not there, drink every time an absent McCain says nothing.

• Every time Obama says the word "change" make someone else (who is drinking) take a drink.

• Each reference to Obama's community organizing - organize a group waterfall [I think they meant wave] in a right-to-left fashion.


Comment on "Things to do in Vail if McCain-Obama debate is scrapped; drinking games if it's still on" using the form below