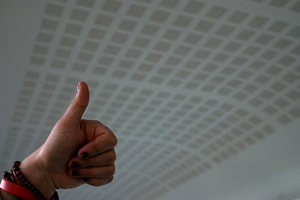 Blog Tools
Comments
PermaLink
Vail extends chairlift hours Friday, cutting into après ski happy hour ... or does it?
Culture of drinking and skiing dates back to Sven on whalebone boards, swilling a flagon of mead
By David O. Williams
February 12, 2009 — Vail on Wednesday announced it's keeping the base-area lifts like the Vista Bahn, Chair 12 and Chair 8 open an extra half hour beginning Friday the 13th and running through the end of the season on Sunday, April 19.

That's good news for people who love to ski longer in the lingering spring sunlight … and for people who like to drink and ski.

Just kidding. In this day and age of helmets on nearly every skiing head and sled-chasing lawyers on every chairlift, no one's ever supposed to acknowledge drinking and skiing go together like Barack and Michelle … or Chris Brown and Rihanna, depending on your perspective.


Ski longer, harder
Beginning Friday, Feb. 13, Vail Mountain base area lifts will be open from 8:30 a.m. to 4 p.m. for the remainder of the season, including the Vista Bahn Express Lift (Chair 16), Gopher Hill Lift (Chair 12) and Born Free Express Lift (Chair 8).
Additional lifts will offer extended operating hours beginning Friday, March 6, allowing guests to get in an additional half hour of skiing and snowboarding. The front side of Vail Mountain will close at 4 p.m. and Game Creek, Sun Up, Sun Down, Tea Cup, China and Siberia Bowls will close at 3:30 p.m. Blue Sky Basin's Skyline Express Lift (Chair 37) and Earl's Express Lift (Chair 38) will close at 3 p.m. and Pete's Express Lift (Chair 39) will close at 2:45 p.m. Lift operating hours are posted at the base of all open lifts.
The Vail Snowsports School is extending its three-for-the-price-of-two offer for the remainder of the 2008-09 season on the "1st Time" and "3 D" series group lessons offered for adult skiers and snowboarders at any level of experience. Additionally, all full-day and half-day private lessons will be offered at discounted rates for the remainder of the season.
And celebrate Mardi Gras in Vail beginning Sunday, Feb. 22 with the world's highest low country crawfish boil at the top of the Eagle Bahn Gondola. The festivities continue with a Mask-erade Party at the Arrabelle at Vail Square, Fat Tuesday parade through Vail Village, free concerts featuring the Tony G All Stars and 'Jo Jo' from Widespread Panic and more.
For more information about Vail Mountain, the Vail Snowsports School or CarniVail, call the Mountain Information Center at (970) 476-9090 or go to
www.vail.com
.
Bode Miller, with typical Bode candor, acknowledged our sport's dirty little secret a few years ago (that a lot of people like to have a nip or two while still out on the hill) and got blasted for it … perhaps literally.

It's not even really that much of a secret. Resorts sell hooch in all the on-mountain eateries, and the ski company once asked the Eagle County commissioners for a liquor license on Vail's gondola. To which one crusty old cowboy of a commish replied, "It's an eight-minute ride? I think they can wait."

Seriously, though, I don't mean to obscure the annual occurrence of extended spring hours at Vail in a potentially controversial blog post about imbibing and riding, but the fact is that St. Paddy's Day is right around the corner (see the skiing/drinking/drugging legends the Ravinos in Real Lives), then it's a month of spring break, when debauchery on the slopes is almost mandatory, and who can forget the now-defunct end-of-the-season slamfest known at BB&B?

That thinly veiled excuse for public drunkenness had almost nothing to do with skiing (except that it was held on the ski hill), which is the way I was starting to feel about my 08-09 season after a 10-day dry spell.

I got up over the weekend at Beaver Creek and Breck for days 26 and 27 but it felt a bit like work (we're talking dog days of winter here). Now, however, the snow is finally back (10 inches since Monday and much more on the way for the weekend), and that is definitely something I'll drink to.

What has me thinking about the relationship between snow sports and spirits (besides the longer days and the warmer sun) is the fact that Vail's Lindsey Vonn, after winning a World Championship downhill gold medal Monday, made it into far more mainstream American media outlets on Tuesday because she had to have surgery to repair a tendon in her thumb that she sliced on a champagne bottle while celebrating the win.

This to me does not suggest the 24-year-old has a drinking problem or is on her way to becoming Bode "I raced drunk" Miller, who could give a rat's ass what the public and the press think – and to some degree rightly so.

In fact, I think Vonn cares very much about her public persona and the image she projects to kids who look up to her. No, what the whole incident suggests to me is that she in fact is an amateur drinker.

Who breaks a cork off in a champagne bottle? They fly into the air if you're in a hurry, perhaps bruising the grapes and causing unnecessary spillage (a mere party foul), or worst-case scenario tagging you in the eye, but they never break off. And then to finish the job with a ski? That's butchery of the highest order. Nobody in France had a Swiss Army knife?

Anyway, the injury cost her a shot at another medal in admittedly her worst event (GS) today, so this will go down as one of the more bizarre off-field sports injuries in recent history (for regional relevance think Colorado Rockies rookie Clint Barmes breaking his collarbone carrying deer meat up Todd Helton's stairs in 2005) and will likely follow Vonn to Vancouver next year for the 2010 Olympics. That pressure-cooker of expectations is exactly one year away today.

But Vonn has practice talking about injuries at the Olympics (see her spectacular training crash at the Torino Games in 2006). Now she just needs a little more practice drinking.

1 Comment on "Vail extends chairlift hours Friday, cutting into après ski happy hour ... or does it?"