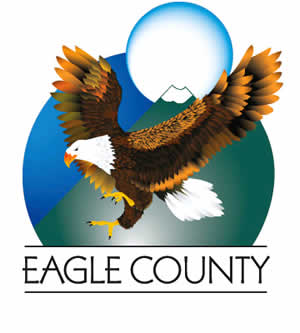 Here's the current Eagle County logo, and here's the link to see the proposed logo.
http://ecvote.gogocreative.com
Blog Tools
Comments
PermaLink
No go on Eagle County logo; designer doesn't get the 'world-wide' part of www
By David O. Williams
February 13, 2009 — The beauty of being blogger scum (and in my case, the even more dubious designation of "ski-blogger" scum) is we generally don't have to operate like print journalists.

We grab things from the Web and spread them around with glee (see naked dangling skier guy). That's the nature of blogging, and the viral speed with which something can move around the globe is truly breathtaking.

If you don't want the world to see it, don't put it out there in the first place. But being trained journalists with some compassion for the people we write about and some sensitivity to the topics we cover, especially given that we live and work in such a small town, we occasionally do have to act like print publishers.

Several hours after posting a quick press release about the proposed Eagle County logo, which is causing some controversy locally because of its $36,000 price tag in a down economy, we got a call from the county.

The designer of the logo apparently has a problem with the work living on someone else's Web site. Even the county was not allowed to post it. Go to their site and it's a link to the company's site, where you can then cast a vote for the proposed logo or the county's old-school logo.

It's a pretty simple call: cyber-eagle or patriotic raptor of old? Remember when the Broncos went to the cyber-Bronco and everyone hated it? Then they won two Super Bowls with the new logo and everyone loved it.

Personally, I like the new logo, and knowing how much it costs to have logos professionally designed, I don't think the county is getting ripped off. But in order for you to make your own call, you'll have to click through to the link on the county site.

However, I'm now tempted to urge rejection of the new logo because the designer doesn't seem to understand that putting it out there on the Web makes it the property of the world (as in WWW). Go ahead, GoGo Creative in Austin, Texas, you're welcome to grab the RealVail.com logo and put it on your site.

Anyway, since we are nice, sensitive ski-blogger scum, we'll take the logo down. Of course, it's already been out there for hours, and anyone who wanted to could have saved it onto their desktop by now.

But, whatever.


1 Comment on "No go on Eagle County logo; designer doesn't get the 'world-wide' part of www"