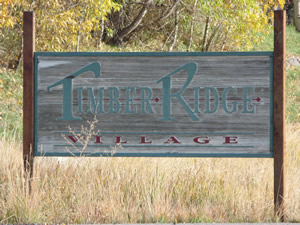 The fate of such vital projects as the Timber Ridge housing complex will be determined by the next Vail Town Council.
Blog Tools
Comments
PermaLink
Council debate a big first step in crucial election season
By David O. Williams
October 18, 2007 — For those of you who like to log onto realvail.com with a cocktail after work, and I know youíre out there, stop reading right now, get up out of your Lazy-Boy and head over to Donovan Pavilion in Vail for the Vail Chamber and Business Association Vail Town Council candidateís forum starting at 6 tonight (thatís Thursday, Oct. 18).


If you really canít make it, check out RealVailís coverage all over the site, including under Real Estate and Real News. An update of the actual debate will appear on our site sometime tonight or early tomorrow.


Ten people are vying for five seats, so this is an important election on Nov. 6 (arenít they all), and the new council will decide things like the fate of the Lionshead Parking Structure and Timber Ridge (pictured).


The real reason you want to come out tonight is because RVís David O. Williams (thatís me) and Tom Boyd (thatís the guy in the blog next door) will be moderating. And if you know us, you know thereís really nothing we do in moderation.


Anyway, hope to see you there; otherwise check out our coverage wherever you are.


Comment on "Council debate a big first step in crucial election season" using the form below