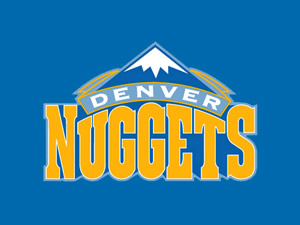 Blog Tools
Comments
PermaLink
How Denver Nuggets' No. 7 will crush hopes of Cleveland faithful
Billups will take team to NBA Finals, where 'The Assist' will become part of sporting lore
By David O. Williams
May 9, 2009 — Cleveland sports fans who think years of heartbreak are about to end with an NBA title courtesy of LeBron James and the Cavaliers are in fact about to have their hearts ripped out yet again by a Denver team led by an unstoppable No. 7.

That's right, you heard it here second: the Denver Nuggets will beat the Cave-a-liers in Game 7 in the Mistake by Lake on a play by the new No. 7 in town (Chauncey Billups) that will become known in sports lore as "The Assist."

Billups will casually dish a no-look pass to Carmelo Anthony, who will posterize King James with a game-winning slam dunk as time expires that will forever put to rest who should have been picked No. 1 in the 2003 draft.

The Assist will mirror the agony Cleveland fans felt when Denver's original No. 7 (John Elway) -- who passed the torch to Billups to kick off the current semifinal playoff series pitting Denver against the pretender "Big D," Dallas -- drove the Broncos 98 yard in the 1986 AFC Championship Game to down the Browns. That bit of NFL lore is known as "The Drive."

The following year Cleveland was poised to defeat the Broncos in the 1987 AFC Championship Game when Browns running back Ernest Byner committed the gaff forever known as "The Fumble," costing Cleveland a sure Super Bowl berth.

A couple of years later, in a bit of agony in no way associated with Colorado, Michael Jordan took what will forever be known as "The Shot" over Cleveland's Craig Ehlo, knocking the Cavs out of the playoffs and derailing very realistic NBA title hopes.

Then there was Cleveland Indians closer Jose Mesa coughing up the winning run in extra innings of Game 7 of the 1997 World Series to allow the expansion Florida Marlins to become the first wildcard team ever to win it all. Not sure what that one is called. Maybe "The Gag," or "The Choke."

Anyway, once the mighty Nuggets (Charles Barkley is the only credible NBA analyst currently predicting an inevitable Nuggets' championship) put German fade-away jump-shooting phenom Dirk Nowitzki and his "Girls Gone Bad" girlfriend out of their misery – starting with a Game 3 win in Dallas today – and then make Kobe "I left My Heart (and a Little Bit More) in Eagle County" Bryant and his L.A. Fakers forever despise the Centennial State in the Western Conference Finals, then my man Chauncey will deliver "The Assist" and once again crush the hopes of all Clevelanders.

I say "my man" because Chauncey and I actually went to school together at George Washington High School in Denver (well, I was there 10 years before he won back-to-back state titles for the Patriots, but he was inspired by my legacy). I finished up at Manual, which gave us lesser-know hoops luminary Chucky Sproling.

Chauncey has changed the legacy of losing at the Pepsi Center, but he'll continue that legacy for Cleveland fans courtesy of "The Assist," and Denver will snatch the mantle of "Title Town" away from Detroit by having won championships in all four major sports.

If you're remembering the Broncos back-to-back Super Bowl titles in the late 90s and the Avalanche Stanley Cups in 97 and 01, but scratching your head over when that World Series win was for the Rockies, read my previous blog about the now-tainted 2007 MLB championship.

And if you're thinking LeBron is unstoppable this season, check his head-to-head record against Melo teams. It ain't pretty; and neither is Cleveland.

13 Comments on "How Denver Nuggets' No. 7 will crush hopes of Cleveland faithful "