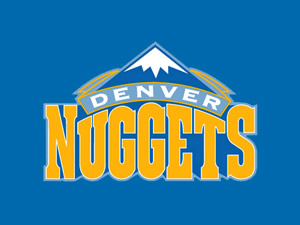 Blog Tools
Comments
PermaLink
Loss to Rockets signals Kobe, Lakers fear facing Nuggets in Western Conference Finals
By David O. Williams
May 11, 2009 — I'm beginning to think Kobe Bryant and the L.A. Lakers want no part of the red-hot Denver Nuggets in the Western Conference Finals. How else do you explain Sunday's pounding of the Lakers by the Yao-less Houston Rockets on Mother's Day?

In the end it was the Lakers who were crying for their mommies after an inexcusable 99-87 drubbing, and now it's more than just an idle fantasy that the Nuggets, who stole one in a foul-filled thriller in Dallas Saturday, could have home-court advantage in a Finals showdown with the Rockets.

Maybe Kobe just can't handle the idea of coming back to Colorado. Even though Eagle County is a hundred miles from the Pepsi Center in Denver, it's possible all those unpleasant 2003 memories of his knee surgery in Vail, an ill-fated stay at the Lodge and Spa at Cordillera and courtroom drama in Eagle are still rattling around in his mind.

I know I still have PTSD just from covering that case, but in all likelihood the Lakers will take care of business in Game 5 in L.A., return to Houston and close out the very game Rockets. Meanwhile, the Nuggets tonight have a chance to sweep a team in the playoffs for the first time in their less than storied postseason history.

Denver's up 3-0 on the Mavericks thanks to a baffling no-call on an obvious foul attempt by the Mavs on Carmelo Anthony, who, to his credit, kept playing and swished a three-pointer with one second left on the clock Saturday.

Mavs' fans need to quit whining about the fact that so many fouls were called in that game except the one they needed most, because Dallas should have never been in that situation to begin with. On the previous Denver possession they inexplicably gave Melo a clear path to the basket for a slam dunk. Then Kenyon Martin played great D on Dirk Nowitzki on the ensuing Dallas possession to force a tough and unsuccessful fade-away.

Denver (other than Chauncey Billups in the second half) shot horribly all game, and the refs called a painfully close game – one you loved if you're really into watching things settled from the free-throw line – but they still came away with a road win in the playoffs.

Mavs' owner Mark Cuban needs to shut up, quit shoving cameramen and barking at Kenyon's mom, and head up to the anonymity of a luxury suite for tonight's game. His act has grown exceedingly stale.

And the Nuggets need to stay focused and remember lessons learned from the last time they advanced past the first round of the playoffs. That was 15 years ago, when Denver became the first eight seed to beat a No. 1 (George Karl's heavily favored Seattle Supersonics). The Nuggets were down 0-2 in that one and came storming back so Dikembe Mutombo (now on the Rockets bench) could flop on the floor clutching the ball in victory.

In the semifinals that year (1994), the Nuggets were down 0-3 to Karl Malone and John Stockton's Utah Jazz and came back to tie the series at 3-3. Denver lost Game 7, but came very close to becoming the first team in the NBA to ever come back from an 0-3 series deficit.

As much as I'd like to see the Nuggets close out Dallas in Game 5 back home in Denver, I'm thinking Billups won't let the team screw around. A junior at Denver's George Washington High School back in '94, Billups knows his history, and he'll have the Nuggets come out of the locker room with fire in their eyes tonight.

Comment on "Loss to Rockets signals Kobe, Lakers fear facing Nuggets in Western Conference Finals" using the form below