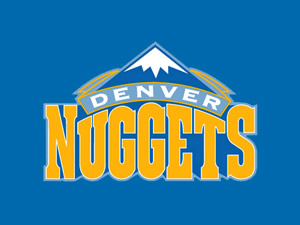 Blog Tools
Comments
PermaLink
Character matters when it comes to Kobe versus Carmelo and Kobe versus LeBron
By David O. Williams
May 19, 2009 — Say the words "Kobe Bryant is coming to town" around these parts and people grab their wallets and dive for cover from the media horde that plundered the Vail Valley six years ago.

Eagle County taxpayers like me were forced to pony up more than $200,000 to pay for the pre-trial of the century when Sheriff Joe Hoy and DA Mark Hurlbert charged Bryant with sexually assaulting a 19-year-old Lodge & Spa at Cordillera worker.

The case turned the county seat of Eagle into a 24-7 media circus that literally and figuratively beat down the local populace. And now Kobe and the Los Angeles Lakers will be back in our state Saturday and Monday for games 3 and 4 of the Western Conference Finals against the Denver Nuggets, dredging up all the old, bad memories all over again.

Kobe appears to have taken the whole episode incredibly personally, apparently heedless of his own monumentally bad judgment, because he beats on the Nuggets like a drum (10-1 in the last 11 games) and likely will continue that trend tonight in Game 1 despite the defensive tenacity of the new-look Nuggets. He just seems to have their number.

The case against Bryant was thrown out when his alleged victim refused to testify, but he did settle a civil suit she filed, and what remains remarkable to me is how little his image has suffered from the whole sordid affair.

Even if everything his accuser charged him with was fabricated (and that's doubtful), Bryant exercised a stunning lack of character by admittedly cheating on his wife in such a classless way. He also demonstrated amazing stupidity by putting himself in that position (alone in a hotel room with a teenager) in the first place.

But the 2008 MVP of the league has salvaged most of his endorsement deals, was the darling of the 2008 Summer Olympics in Beijing, and is now being hailed as the second coming of Michael Jordan in his preemptively hyped Finals showdown with LeBron James and the Cleveland Cavaliers.

The league clearly wants that match-up and views the Nuggets and the Orlando Magic as mere canon fodder in the battle of marketing behemoths. How else to explain the ongoing war of words between Dallas Mavericks owner Mark Cuban and Denver's Kenyon Martin, a story that clearly still has traction only because it's convenient to portray the hard-nosed Nuggets as "the Thuggets."

True, Carmelo Anthony got a DUI, threw a sucker punch in Madison Square Garden and was featured in a Baltimore-area gang-banger video, but he's never been close to putting himself in the position Kobe put himself in.

Martin just plays hard and has a lot of tattoos. And Chris "Birdman" Anderson did his time, suspended from the league for two years for drug use. But what Kobe did here in Eagle County in 2003 makes him at best an arrogant scumbag, and at worst someone much more reprehensible.

Former Lakers player and executive Jerry West is right, LeBron has surpassed Kobe as the face of the league. Despite his lack of championships, LeBron's ascendancy is deserved because he has 10 times the character of Kobe – and arguably twice as much as Jordan. The Nuggets are merely emblematic of the league as a whole – a flawed group of overpaid narcissists (with the exception of Chauncey Billups).

In some ways, the Kobe case brought out the worst in our valley, raising questions of racism, muckraking opportunism and law-enforcement incompetence. It was a story that -- despite my front-row seat during the early stages when my paper, the Vail Trail, still had a courtroom pass -- quickly passed us by.

A weekly paper with a staff of only three or four at that point, largely defeated in the local newspaper war, we were admittedly fairly irrelevant at that point, but relevance meant complete prostitution to the cable-news cycle, and our competition eagerly went down that road.

Now the Vail Daily "star" reporter in the case (Randy Wyrick, now of the upstart Vail Mountaineer) and his editor at the time (current Vail Daily publisher Don Rogers) are at each other's throats in a new newspaper war, and both are apparently completely and blissfully unaware of how irrelevant their chosen medium has become in the intervening years.

Still, I had my 15 seconds back in '03, appearing on Sports Center (still waiting on the tape from local product Shelley Smith of ESPN), got a byline in the New York Times and wrote a couple of stories I was proud of -- on racism in Eagle County (for the L.A. Weekly) and on disclosing the names of sexual assault victims.

But for the most part those were dark days for everyone involved. Short of World Wrestling Entertainment's Vince McMahon taking on Nuggets owner Stan Kroenke in a cage match over the double booking of the Pepsi Center Monday, or Martin body slamming Cuban, or Rogers doing the same to Wyrick in a similar confrontation, the only thing that will help us all move on is a Nuggets series win.

12 Comments on "Character matters when it comes to Kobe versus Carmelo and Kobe versus LeBron"