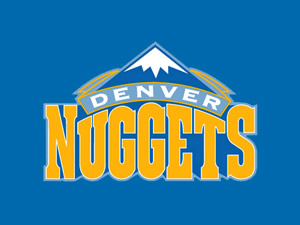 Blog Tools
Comments
PermaLink
NBA trying to hand Kobe, LeBron a Finals showdown on a free-throw silver platter
By David O. Williams
May 21, 2009 — Clearly the NBA (where amazing officiating scandals happen) will stop at nothing to get the Finals match-up David Stern has determined we all so desperately want: Kobe Bryant versus LeBron James. Second-tier stars like Dwight Howard and Carmelo Anthony need not apply.

How else do you explain all the gift fouls handed out to Kobe and the L.A. Lakers down the stretch against the Denver Nuggets in Game 1 of the Western Conference Finals Monday night, or LeBron and the Cleveland Cavaliers getting bailed out and Howard fouling out down the stretch against the Orlando Magic in Game 1 of the Eastern Conference Finals last night?

The stretch run in the playoffs is when the refs are supposed to swallow their whistles and let the players play, no matter their star status, but that isn't what's happening during these playoffs.

The Nuggets – and specifically the backcourt tandem of Anthony Carter and Chauncey Billups – threw the ball away and helped the league out Monday, not even giving Carmelo the opportunity to show he's a winning-shot master in the making (see Game 3 against the Dallas Mavericks in the semifinals).

But Orlando didn't stick to the script and won anyway last night. Expect the foul calls to be even more egregious when that series resumes Friday night. The Nuggets tonight will likely fold on queue in Game 2 (coach George Karl already looked like the series was over on Monday) and maybe win one or two at home before bowing out in six or seven.

It's really too bad, because I think Denver had a good shot at once again crushing the hopes and dreams of Cleveland fans, but bad actor Kobe is a Hollywood (and now league) darling who seems predestined to be LeBron's villainous foil. If the NBA can just keep Superman from spoiling the whole scenario.

Comment on "NBA trying to hand Kobe, LeBron a Finals showdown on a free-throw silver platter" using the form below