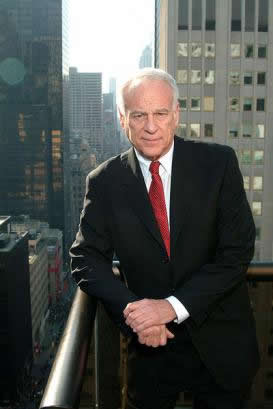 Blog Tools
Comments
PermaLink
Check out automotive innovator Malcolm Bricklin's 'Entrepreneur' for free on SnagFilms
By David O. Williams
July 27, 2009 — Back in December during the most heated debate about the looming bailout of the Big Three automakers (which turned into a twosome with Ford skipping the party), automotive innovator Malcolm Bricklin told RealVail.com how he would fix Detroit.

Bricklin, who started Subaru of America in the 1960s, then later imported Fiats and Yugos, said he was working to introduce after-market technology to be installed on existing lines of cars and trucks that would essentially double gas mileage.

"I am telling you right now today I can put something on your car and you can get 40 miles per gallon [in an SUV], and for [the Big Three] not to be able to look farther than their nose is not criminal, but close to it," Bricklin said of Detroit's failure to deliver on truly fuel-efficient, enviro-friendly vehicles.

That kind of talk caught the attention of The Daily Green blog, which on Friday talked up Bricklin as an "amazing character" who's "going green" in the fields of wind energy and automobile fuel efficiency.

The Daily Green also linked to SnagFilms, the brainchild of former AOL exec Ted Leonsis, where a film about Bricklin titled "The Entrepreneur" is posted for free viewing along with 1,000 other documentaries.

"Super Size Me" director Morgan Spurlock has signed on as executive producer of "The Entrepreneur," which was made by Bricklin's son Jonathan and premiered a few years ago at the Vail Film Festival.

Spurlock told The Daily Green, "It's all about the art of the deal, and when the company is making money and running smoothly, [Bricklin] gets bored. So if anyone can put windmills in cars, it's him."

Check out the original RealVail.com story, or better yet, check out the entire film for free at SnagFilms.

Meanwhile, Bricklin's Vail-based son Mark, a Vail Daily marketing and sales operative, is famous for his recent sparring wiht the upstart Vail Mountaineer over access to local Starbucks outlets ... and for helping to distribute the still legendary Daily Trail newspaper.






Comment on "Check out automotive innovator Malcolm Bricklin's 'Entrepreneur' for free on SnagFilms" using the form below