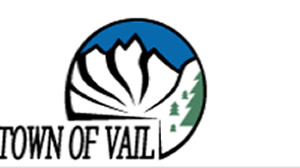 Blog Tools
Comments
PermaLink
Foley, Donovan, Tjossem, Newbury elected to Vail Town Council
By David O. Williams
November 3, 2009 — In a ho-hum election seemingly devoid of big issues (unless you count balancing the budget), Vail voters on Tuesday returned two incumbents -- Kevin Foley and Kim Newbury -- to town council and welcomed two newcomers who both have familiar names.

Foley was the top vote-getter with 524 votes, but newcomer Kerry Donovan, whose parents both served on previous town councils, got the second most votes with 447. She was followed closely by ski-industry veteran Susie Tjossem, executive director of the Vail-based Colorado Ski and Snowboard Museum, with 438 votes.

Newbury returned to council with 424 votes, 20 ahead of former Mayor Ludwig Kurz, who just missed the cut with 404 votes. The top four vote-getters were elected to council -- Newbury to a two-year term and the other three to four-year terms.

Donovan, Newbury and Tjossem join Margaret Rogers to give the seven-member council a majority of women members. The other two current council members are Mayor Dick Cleveland and Mayor Pro-Tem Andy Daly.

Former Indianapolis 500 winner Buddy Lazier got the sixth-most votes with 351; incumbent Mark Gordon was seventh with 343; Scott Proper was eighth with 318; and Michael Charles was ninth with 267 votes.

A total of 1,001 votes were cast for a 34 percent voter turnout of the 2,951 total active voters. The highest number of votes ever cast in any Vail municipal election was the 2006 special election on the Solaris special improvement district, which brought out 1,577 voters.


3 Comments on "Foley, Donovan, Tjossem, Newbury elected to Vail Town Council"