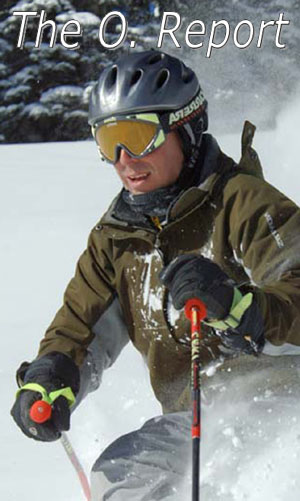 Blog Tools
Comments
PermaLink
Vail's Vonn goes for second gold after Miller, Weibrecht keep U.S. on a roll
By David O. Williams
February 20, 2010 — WHISTLER, British Columbia - And the beat goes on.

Just four alpine skiing events (out of 10) into the 2010 Vancouver Winter Olympics and the United States has already set a new record for most American medals at one Games at six.

The previous mark was five in Sarajevo in 1984, when the Mahre brothers and Bill Johnson were doing their thing. If you're thinking about the all-time record, forget about it. That mark of 14 alpine skiing medals (out of a total of 30) was set by the Austrians at Torino in 2006 (eight men, six women).

Friday it was the men's turn again, with Bode Miller and Andrew Weibrecht getting silver and bronze in a tough Super-G won by the Norwegian great Aksel Lund Svindal (the guy who was injured so badly a couple of years ago on Beaver Creek's Birds of Prey and spent a month in the Vail Valley Medical Center). He's a great guy and a great quote and likely not done at these Games.

Weibrecht's previous best result was on the Birds of Prey in 2007 when he came from way down the start list to finish 10th in a downhill. Now he's an Olympic medalist.

Vail's Lindsey Vonn has her best shot at another gold today in Super-G, and the way things have been going, Julia Mancuso will probably climb on the podium with her.

Then Sunday, Ted Ligety of Park City will try to defend his combined gold from Torino, and the current World Cup giant slalom leader also has a shot in that event Tuesday (after everyone gets a much-needed day off Monday).

Should be good. Be sure to check it out after skiing all the powder dumping on Vail over the last week.

Comment on "Vail's Vonn goes for second gold after Miller, Weibrecht keep U.S. on a roll" using the form below