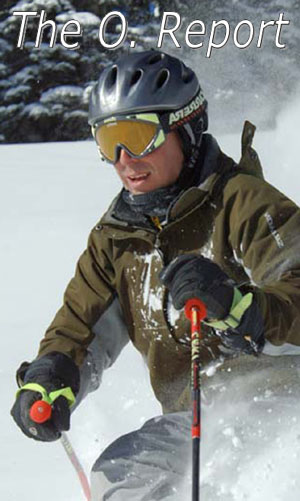 Blog Tools
Comments
PermaLink
Vail Resorts adds Argentine ski area Las Leņas to Epic Pass
By David O. Williams
April 28, 2010 — Vail Resorts' revolutionary Epic Pass has gone global, offering free skiing in Las Leņas, Argentina, this summer and next for anyone buying or renewing for next ski season.

The $599 pass – chided by some as the death of skiing as we know it and lauded by most as the salvation of the sport – was already an interstate deal offering unlimited, unrestricted skiing at Heavenly (Calif.) and Vail, Beaver Creek, Breckenridge, Keystone and Arapahoe Basin in Colorado.

Now Epic Pass holders can head to the Southern Hemisphere and ski free in the Andes at the legendary Las Leņas resort, although they have to stay in certain properties as part of the partnership deal. For the geographically challenged, June through October is the dead of winter in that part of the world, so diehards can literally enjoy endless winter.

And to sweeten the deal, VR is giving away a trip to Las Leņas, including airfare, to some lucky new Epic Pass buyer or someone re-upping for next season. Check out www.EpicIsEndless.com for more details.

Personally, I'm somewhat over ski season – a feeling cemented by my drive back from Denver last Sunday after attending a Colorado Rockies game at Coors Field. I had six 9 and 10-year-old boys in the car and was greeted by a total whiteout on Vail Pass, reducing speeds to 20 mph and tightening my death grip on the steering wheel even more than it already was.

I did look a little longingly at the powder coating the slopes of Loveland Ski Area as we went through the Eisenhower Tunnel, but only for a moment. Seriously, I want to start doing to some hiking, biking, camping and kayaking.

That being said, Las Leņas has always been high on my list of places to ski. I've had heard amazing things about the terrain, the snow and the Argentine beef for dinner.

Needless to say, the best deal in skiing just got a lot better. I have met people from the Bay Area on the slopes in Vail who bought Epic Passes to ski Heavenly and then jetted out to Colorado to use their four days here (to ski some real snow). I could see people actually taking advantage of the Argentine angle. And no, I wouldn't cry for them.


3 Comments on "Vail Resorts adds Argentine ski area Las Leņas to Epic Pass"