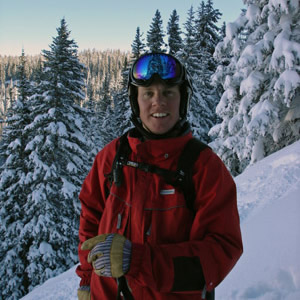 Blog Tools
Comments
PermaLink
Northwesters will keep snow coming through the new year
By Reid Griebling
December 27, 2007 — Hello all and Happy Holidays. Hope everyone is enjoying the wonderful snow conditions on Vail and Beaver Creek mountains.


We are fortunate enough to be in a northwesterly weather pattern, which allows storms to move into the area every other day or two, and this pattern will likely continue through the New Year.


Forecasts show that a ridge of high pressure will begin to move in around Jan. 3. Until then, we should see snowfall off and on with cold temps persisting. Expect morning snow reports for both Vail and Beaver Creek to be light, around 3-5 inches per storm.


We haven't seen anything epic fall, but keep in mind that all it takes to make the skiing good on Vail Mountain is a few days of three to four inches. Vail's front side can really benefit from this, it helps cover up the trees and makes the groomers perfect.


Also remember: Itís a busy time for the resorts, a lot of people are skiing and riding on the mountain. Make sure to be careful and watch for other snow-riders around you. And remember to bundle up, its REALLY cold!

Comment on "Northwesters will keep snow coming through the new year" using the form below