The Powder Predictor
RealVail Weather Watch Blog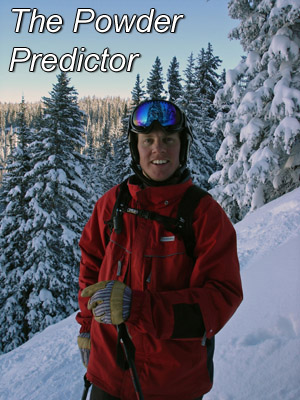 Blog Tools
Comments
Permalink
By Reid Griebling
April 16, 2010 — Another ski season is creeping to an end. And although 2009-10 was a season to forget on the weather front, not all was bad.

There was far less road kill on the I-70 corridor this season due to the lack of moisture and far less avalanche activity in the side country of Vail and Beaver Creek, although an unfortunate accident did take the life of a young snowboarder in early January - just outside of Blue Sky Basin.

Only three avalanche reports to the CAIC this winter as Eagle County locals showed their knowledge, experience and respect for Mother Nature. One slide in the East Vail Chutes was reported with minor injuries and another reported in Mushroom Bowl with the same outcome, both occurring in January.

With less snow comes less shoveling, and we all know that's a bonus, and of course there is always less plowing during a mild snow year, which keeps the magnesium chloride off of the roads and cars. Besides, we did get our promised "big" dump earlier this month, which, might I add, was worth considering losing a job over.

As history shows, the winter after an El Niņo year usually brings the goods. But never fear, as another season blossoms many will flock to warmer climates, many will tie the skins on and keep skiing, many will stay and work, some will jump into the raging cold Colorado rivers and keep playing, but none of us will forget another winter in the Vail Valley. That's why we live here, and for the summers, of course. Before we pack our paddles and bikes, there is one last party to attend.

Today (Friday, April 6) saw mostly sunny and windy skies ahead of another weak system that looks to effect southern Colorado.

Saturday, April 17, will bring cloudy skies and cooler temps as this system quickly moves through the Four Corners, bringing rain and snow showers to all mountain resorts, with any accumulating snow above 10,000 feet. Cloudy skies will keep on-mountain temps in the mid 30s.

Thunderstorms cannot be ruled out either as surface warming in the valleys could spark some electric activity. Saturday night the system moves east leaving Vail under clearing skies.

Closing day (Sunday, April 18) looks to progress from good to great as early morning winds will calm to light breezes with temps increasing as the day wanes. Expect temps well into the 40's by the time ski patrol gets loud, with clear skies by sunset.

Have a great weekend and happy, safe travels to wherever "mud season" takes you.

Enjoy!

2 Comments on "Forgettable winter season coming to close with more sunny weather"

Submit and read more comments on "Forgettable winter season coming to close with more sunny weather" now!
---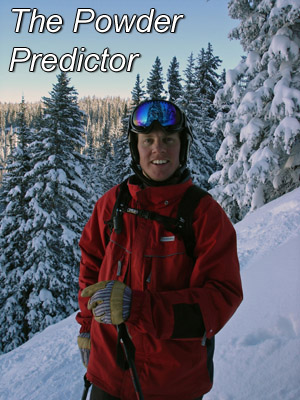 Blog Tools
Comments
Permalink
By Reid Griebling
April 13, 2010 — After a truly spring-like weekend and a cloudy and cold Tuesday, April 13, the remainder of the week looks warm again with high pressure moving in under southwest winds.

Skiing should be great through this week as on-mountain temps will gradually climb into the 40s by Thursday, April 15, with mostly sunny skies and light winds.

Closing weekend doesn't look like the summer party that most of us would like, as another storm moves in late Friday, April, 16, with any accumulating snow at the highest of elevations (over 10,000 feet). We will keep watch for activity as we approach closing day weekend.

And with many down-valley golf courses open for play, this week could be a great one for morning skiing and afternoon golf.

Enjoy!

Submit a comment on "Skiing still great even with warm temperatures through the week"
---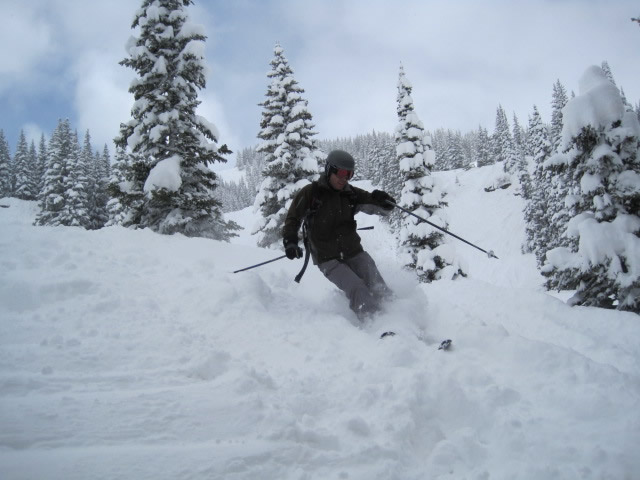 This is what you missed if you couldn't get out Tuesday or Wednesday of this week (only the best skiing of the year), but snow rider like RV editor David O. (pictured) may get another shot Tuesday.
By Craig Crea
Blog Tools
Comments
Permalink
By Reid Griebling
April 9, 2010 — Hello winter, you're late.

If you didn't get on the hill Tuesday or Wednesday (April 6-7), no big deal, just the best days of 2009-10.

The good news is that this coming week (April 12-13) we have another disturbance moving in late Monday (April 12) into Tuesday, with moderate showers possible if this system can stay intact.

Expect totals in the 3-5 inch range by Tuesday morning. As for this weekend, tranquil weather will greet spring snow riders and foodies alike with on-mountain temps well into the 40s and southwest winds gusting into the 20-mph range.

Valley temps will melt much of the early week snow as highs will reach the 50s. Overall a great weekend for nearly every outdoor activity in Colorado.

Enjoy!

Submit a comment on "Vail heads into warm weekend before another shot of snow moves in Monday night"
---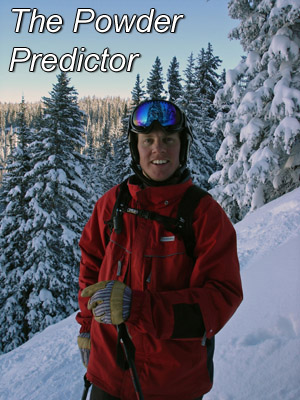 Blog Tools
Comments
Permalink
By Reid Griebling
April 6, 2010 — Well, it's happened again. Another strong winter storm has blasted its way into Colorado with snow piling up by the hour.

As Dave O. has already informed us, Vail reported 11 inches this morning and the Beav' has reported a whopping 13 inches as of 5 a.m. There is a benefit to being the editor in chief of a small Internet website: you get to the luxury of letting the World Wide Web know just how much snow we're getting and then get on with your day. Way to go Dave.

Weather for today (Tuesday, April 6) will be much the same as it has been for the past 12 hours. Snow and more snow.

For those of you new to town, this is not an abnormal happening; in fact, this happens every year. We all get lulled into warm temps in March, excited for our trip to Westwater or Moab, Fruita, anywhere out west really. And then, whammo! A nice big spring dump shows up just in time to give all the powder hounds one last chance at face shots before hanging up the boards.

Expect on-mountain temps for the next 48 hours to be in the low 20s with light winds and plenty of snow. Storm totals will range between 16 and 24 inches by Wednesday morning, with the highest elevations seeing well over 2 feet. Great news for snow riders and summer water enthusiasts as the Colorado River Basin has been thirsty for months.

High pressure will begin to ridge in Wednesday afternoon and remain for much of the week. For now, PLEASE get out and enjoy what may be our last (and probably first ) big dump of the 2009-10 season.

Enjoy!


Submit a comment on "Warm temps lull snow riders ahead of huge spring dump in Vail, Beaver Creek"
---
Read More Blog Entries

Next
Last
Blog entry 1 through 4 of 101 total entries
Bloggers Profile and Information