The Powder Predictor
RealVail Weather Watch Blog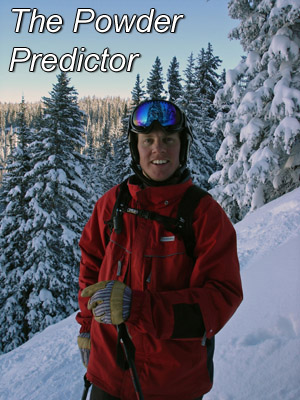 Blog Tools
Comments
Permalink
By Reid Griebling
April 2, 2010 — First, a heartfelt thanks to Ms. Schlossinger's fourth-grade class at Vail Mountain School for hosting me as a guest speaker.

All of you were wonderful hosts with great questions and interest in the world of weather. I hope they had as much fun as I did.

Another wrong forecast for yours truly as snow developed late and didn't arrive in Vail until late morning on Thursday, April 1. However, when it arrived, whiteout conditions persisted for much of the day Thursday.

Morning reports for Friday, April 2, were higher than expected with Vail coming in at 11 inches and the Beav' at 8 inches.

Easter weekend looks great as partly cloudy skies will be the norm for both Saturday and Sunday, April 3-4, with temps slowly rising into the 30s and 40s by Easter Sunday.

Winds will be brisk out of the northwest both Saturday and Sunday keeping on-mountain temps rather cool. Expect winds in the 15-25 mph range and on-mountain temps in the 20s with windchill temps in the teens.

But with all the new snow, a little taste of winter in early spring reminds us that the weather in the Rockies changes constantly.

Our next chance for snow arrives later in the day Monday, April 5, as another system moves into the Western Slope from the northwest.

This next system doesn't look to have the punch as this past weather-maker; however, snow totals could again be above average for Vail and Beaver Creek.

Overall, a great treat for snow-riders who have been stymied by the weather gods, and another excuse to head west for those who are ready for warmer weather.

Happy Easter. Enjoy!

Submit a comment on "Storm arrives late but delivers big, with another shot of Vail Valley snow coming Monday"
---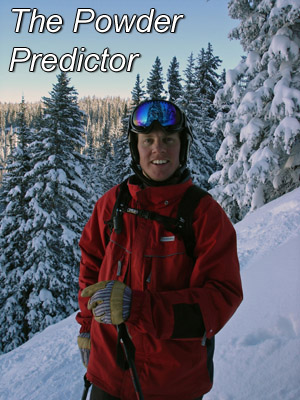 Blog Tools
Comments
Permalink
By Reid Griebling
March 30, 2010 — Gusty winds precede a strong low that will take hold of the mountains beginning mid-day, Wednesday, March 31.

Warm and windy weather will give way to snow and rain by late Wednesday evening and continue to impact the area through Friday morning, April, 2.

We finally see a system that should bring widespread snowfall to all resort areas on Colorado. As of now, models show that this storm will bring much of the snow to the southern and central mountains early Thursday, April 1, with winds shifting to the northwest by late Thursday, thus affecting Vail and the Beav' overnight Thursday into Friday.

Dynamics look good for this system with gusty winds, plenty of moisture and an associated cold front taking over by late Thursday.

Temps for Thursday and Friday should be colder than normal, with on-mountain highs in the low 20s and gusty winds in the 15-25 mph range over ridge tops.

Snow totals will range in the 3-5 inch range for Thursday morning, with snow falling all day Thursday into Friday morning.

Expect Friday morning totals in the 4-8 inch range with higher amounts on leeward-facing slopes.

Overall a great storm to see as April arrives, giving the high country one more shot at accumulating snowfall for the spring run-off season.

Submit a comment on "No fooling: March goes out like a lion in Vail with a good shot of snow for April Fool's Day"
---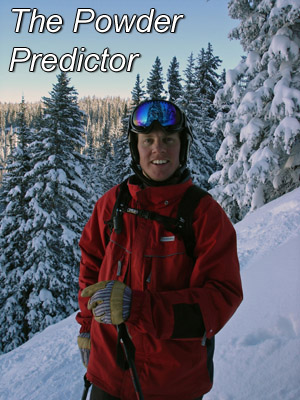 The Vail Snow report is looking pretty good over the next 36 hours with added moisture and favorable winds.
Blog Tools
Comments
Permalink
By Reid Griebling
March 26, 2010 — Another round of snow has pushed its way in the Western Slope as ample moisture and favorable winds will indeed drop some much needed snow in the high country.

There will be colder temps for the next 36 hours as a cold front moves in from the northwest, sticking around until mid-day Saturday, March 27. We will see most of the snow fall during the day Friday, March 26, as this system will quickly drop south overnight Friday night into Saturday.

Needless to say, Saturday should be a good day to ski as this storm is packing a punch for our area. On-mountain temps for Saturday will start out in the low 20s and rise into the 30s as the day moves on.

Northwest winds will gust into the 35 mph range with steady winds in the 15-20 mph range overnight Friday.

Look for 3-6 inches for the morning snow report at both Vail and The Beav' and sunny skies by late afternoon Saturday.

Sunday March, 28 through Tuesday March, 30 temps will again warm ahead of another stronger Pacific storm moving in late Wednesday March 31. We'll have more of an idea come Tuesday, but for now enjoy another typical spring weekend in the Rockies.

Enjoy!


Submit a comment on "Snow, cold in store during next 36 hours "
---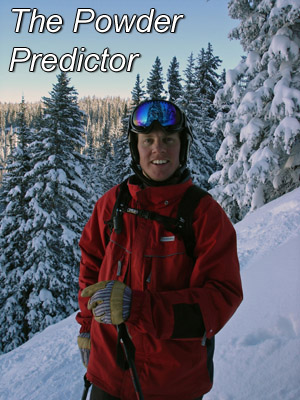 A cold front is working its way into the Western Slope, and should bring 3-6 inches by Wednesday morning.
Blog Tools
Comments
Permalink
By Reid Griebling
March 23, 2010 — Active weather is taking over our area once again as a cold front associated with a low pressure system works into the Western Slope.

Rain and snow showers will begin to fall in the Vail Valley during the evening commute and continue overnight into Tuesday March, 23.

Wednesday morning (March 24) will see much colder temps as skies clear by Wednesday afternoon.

Expect overnight lows Tuesday to drop into the low 20's giving Vail and Beaver Creek favorable temps for moderate snowfall, add strong west winds and we should see a good ski day Wednesday.

Expect 3-6 inches by the Wednesday morning snow report, with plenty of snow moved by gusty winds overnight. Winds could reach as high as 40 mph over ridge tops through early Wednesday morning, giving leeward faces higher amounts.

On-mountain temps for Wednesday will be in the 20s as mostly cloudy skies will keep temps lower than average. As we approach the last month of ski season, weather looks active for much of April, giving us a shot at some much needed snow for the warmer months to come.

Enjoy!


Submit a comment on "April may bring much-needed snow to Vail, Beaver Creek"
---
Read More Blog Entries
Previous
Next
Last
Blog entry 5 through 8 of 101 total entries
Bloggers Profile and Information