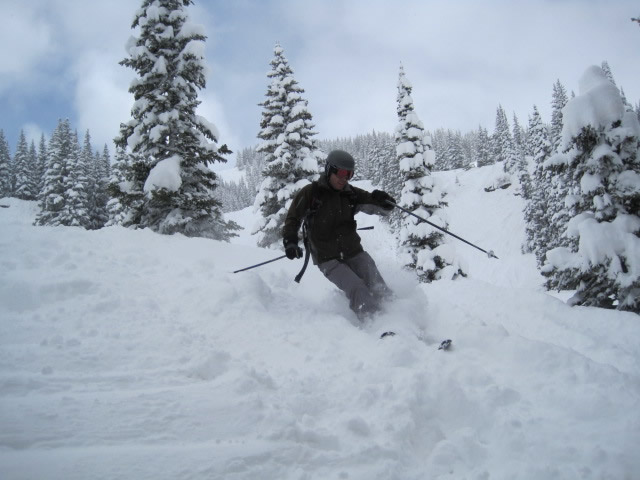 This is what you missed if you couldn't get out Tuesday or Wednesday of this week (only the best skiing of the year), but snow rider like RV editor David O. (pictured) may get another shot Tuesday.
By Craig Crea
Blog Tools
Comments
PermaLink
Vail heads into warm weekend before another shot of snow moves in Monday night
By Reid Griebling
April 9, 2010 — Hello winter, you're late.

If you didn't get on the hill Tuesday or Wednesday (April 6-7), no big deal, just the best days of 2009-10.

The good news is that this coming week (April 12-13) we have another disturbance moving in late Monday (April 12) into Tuesday, with moderate showers possible if this system can stay intact.

Expect totals in the 3-5 inch range by Tuesday morning. As for this weekend, tranquil weather will greet spring snow riders and foodies alike with on-mountain temps well into the 40s and southwest winds gusting into the 20-mph range.

Valley temps will melt much of the early week snow as highs will reach the 50s. Overall a great weekend for nearly every outdoor activity in Colorado.

Enjoy!

Comment on "Vail heads into warm weekend before another shot of snow moves in Monday night" using the form below