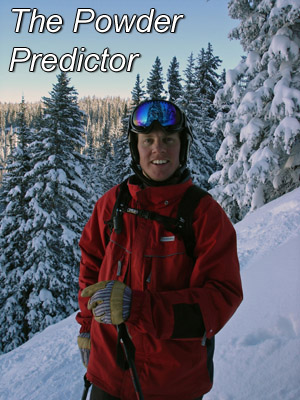 Blog Tools
Comments
PermaLink
Warm temps lull snow riders ahead of huge spring dump in Vail, Beaver Creek
By Reid Griebling
April 6, 2010 — Well, it's happened again. Another strong winter storm has blasted its way into Colorado with snow piling up by the hour.

As Dave O. has already informed us, Vail reported 11 inches this morning and the Beav' has reported a whopping 13 inches as of 5 a.m. There is a benefit to being the editor in chief of a small Internet website: you get to the luxury of letting the World Wide Web know just how much snow we're getting and then get on with your day. Way to go Dave.

Weather for today (Tuesday, April 6) will be much the same as it has been for the past 12 hours. Snow and more snow.

For those of you new to town, this is not an abnormal happening; in fact, this happens every year. We all get lulled into warm temps in March, excited for our trip to Westwater or Moab, Fruita, anywhere out west really. And then, whammo! A nice big spring dump shows up just in time to give all the powder hounds one last chance at face shots before hanging up the boards.

Expect on-mountain temps for the next 48 hours to be in the low 20s with light winds and plenty of snow. Storm totals will range between 16 and 24 inches by Wednesday morning, with the highest elevations seeing well over 2 feet. Great news for snow riders and summer water enthusiasts as the Colorado River Basin has been thirsty for months.

High pressure will begin to ridge in Wednesday afternoon and remain for much of the week. For now, PLEASE get out and enjoy what may be our last (and probably first ) big dump of the 2009-10 season.

Enjoy!


Comment on "Warm temps lull snow riders ahead of huge spring dump in Vail, Beaver Creek" using the form below