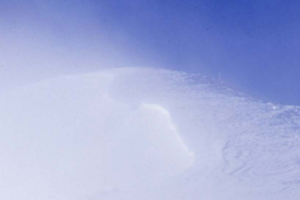 Blog Tools
Comments
PermaLink
Snowfall could be big again this weekend
By Reid Griebling
January 2, 2008 — Happy New Year everyone, and I hope all had a safe, yet eventful, New Year's Eve.
I know some people were stranded by the snowfall last weekend, but if you were on the hill it was great. Vail saw 10 inches of new snowfall on the ground by Monday morning and the Beav reported 8.
I was lucky enough to ski both mountains and must say they are both primed for the next dump. The tree skiing at Arrowhead is almost perfect, everything seems to be getting some good coverage, and stumps are starting to disappear.
Beaver Creek looks just as good, and Grouse Mountain was killer. The bumps were soft and fluid. Vail had some windblown areas on the upper ridges and peaks, but the minute you got below tree line, well, that's why Vail is Vail – there was fresh snow, and lots of it.
Both mountains are well above yearly snowfall totals, which reminds me, let's look at the weather for this up coming week. Forecasters are calling for a ridge of high pressure building (Wednesday and Thursday) with temps rising for the week. Temperatures will be in the mid 20s at the base of the hill and teens on top.
On Friday a strong looking low begins to move into California and Nevada binging rain and snow. This storm looks like it should hit Colorado Saturday night with gusty winds and cooler temps. We should see an ample amount of moisture with this system as it slowly moves east Sunday and into Monday.
The good news here is the amount of moisture and the pace of the storm.
If this is a slow mover we could see good amounts of snow on Sunday and especially Monday (again). We will be watching as the week progresses, but keep your fingers crossed for another wintry weekend here in the Vail Valley.

Comment on "Snowfall could be big again this weekend" using the form below