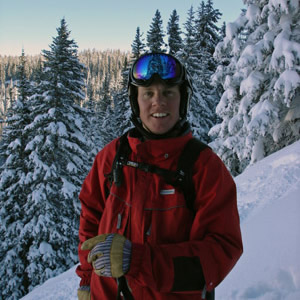 Blog Tools
Comments
PermaLink
Four-to-six expected tonight
By Reid Griebling
January 8, 2008 — Hello all, hope everyone has had a chance to enjoy the snow conditions on Vail and Beaver Creek Mountains. I have and itís been great.


Weather this past weekend was perfect, big snowfall, light winds, and perfect temps made for some great skiing. This week we should see some more snowfall, not as big, but snow none the less.

Tonight (Jan. 8) should bring us a quick shot of snow from a small low approaching from the NW. Four to six inches is possible by the 8 a.m. morning reports at both mountains.


Skies should clear by afternoon on Wednesday and Thursday should be sunny ski day. Temps for Wednesday should be a little cooler (teens and 20s) after the system moves through, with temps on Thursday a little warmer (mid 20s).


Friday looks like another round of snow for the area, but we will keep watch as the week progresses.


David wrote in the "O Report" this weekend about some of the snowfall totals being a little of between Vail and the Beaví. I for one was shocked to see that the Beaví received only 8 inches on Sunday from the morning report. I had 9 inches on my car in Edwards.


Which brings me to some information for all of you powder hounds. If you want to check the morning report everyday, with accurate 24-hour snowfall totals, my advice would be to check the realvail.com snow report on the left-hand side of this page, or call the Ski Patrol avalanche hot lines. The hot lines will give an idea of what has happened with the weather within the last 24 hours.


Vail Ski Patrol: 970-479-4652

Beaver Creek Ski Patrol: 970-845-6652.


Both of these hot lines are updated by 8:30 every morning. These recordings will also give you an update of avalanche activity for those who wish to venture outside the ski area boundaries. Hope this info will help. Until next time, happy skiing.



Comment on "Four-to-six expected tonight" using the form below