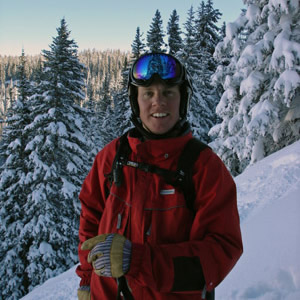 Blog Tools
Comments
PermaLink
Sun, light snow in the forecast
Six-to-eight expected by Wednesday
By Reid Griebling
January 14, 2008 — Good day to all, hope that the weekend treated you well; sorry about the knee Dave, but I hope everyone else had a chance to "shred the gnar pow." It was an eventful and tragic weekend in Vail, again. I hope everyone will take notice and please, stay in bounds for a while, the skiing within the ropes is amazing.


The outlook for this week looks more like it should for mid January, historically, with sunny skies and fairly mild temps.

We have another shot at some snow Tuesday night and Wednesday, but many forecasters are calling for a "moisture starved" system to move through the area from the NW mid week with limited snowfall.


However, I said the same thing last week, and boy was I wrong (although I love it when I'm short on the inches, not long). Temps for the week should be in the low to mid 20s all week with the exception being Wednesday when we should see temps fall into the mid to low teens during the day, with light snow showers all day. Lows at night will be in the teens, keeping the snow fresh.


Forecasters at snowforecast.com are calling for a strong ridge of high pressure to dominate most of the month, with few storms rolling in from the North West. We will keep watch as the weeks move on, but don't expect any large powder days for some time.


Tuesday night and Wednesday should bring a total of 6-8 inches by Wednesday evening in the Vail Valley, locally higher amounts are possible in the Steamboat region. Happy skiing to all!


Comment on "Sun, light snow in the forecast" using the form below