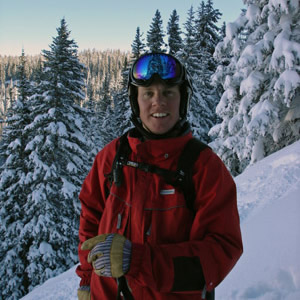 Blog Tools
Comments
PermaLink
Cold snap will continue
By Reid Griebling
January 17, 2008 — It was another very COLD day in the Rockies today, with cold air not budging much the next few days.


We will continue to see these temps through the weekend and early part of next week, preceding a brief warming trend mid week (Jan. 23-35). Skiing is still quite good on both mountains, but it still amazes me how 17 inches of snow can be skied off in just two days. Very little snow in the forecast, although the Weather Channel seems to think we will see snow showers all week. A quick shot of snow moves in tonight and tomorrow with very little accumulation (1-3 inches).


Temperatures should remain cold with these intermittent storms moving through. Cold again tonight with temps below the zero degree mark, and the same on Friday. Temps in the single digits on mountain and teens at the base. Winds will increase as this short lived storm passes through within the next 36-48 hours. If you are planning on snow-riding this weekend, please layer up appropriately, as the wind chill temps will be very cold (15-20 below zero).


Also, as David O reports, National Skier Safety Week begins Saturday the 19th: keep a look out for strict enforcement in high traffic areas of Vail and Beaver Creek mountains. There will also be some very interesting activities going on all week, including beacon training, an opportunity to help Ski Patrol "sweep" the mountain at the end of the day, and my favorite, the Flight for Life helicopter landing and demonstration. If you would like more information on weekly activities call (970) 479-4610 or ask anyone in a yellow or red jacket on the mountain.


Enjoy, and STAY WARM.


Comment on "Cold snap will continue" using the form below