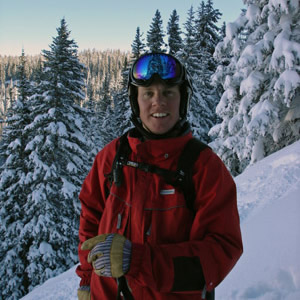 Blog Tools
Comments
PermaLink
Weather will warm up as the week continues
By Reid Griebling
January 21, 2008 — Happy MLK day to all, hope some of you have the day off to enjoy the outdoors.


The very active weather patterns have shifted away from the Rockies, but cold weather has helped keep the snow soft and the skiing is still great at Vail and Beaver Creek; you just have to look a little harder.


We should see some snowfall for the remainder of today and this evening. Snow totals by Tuesday morning should be around 3-5 inches at both Vail and The Beaví.


Moisture, cold temps, and light winds will prevent this storm from becoming significant in any way, but the added snow is always welcome.

Wednesday and Thursday should be fairly quiet, although there is a chance for snow both days. Friday night, and through the weekend we could see the jet stream move to a more westerly flow with a low pressure system riding along it. Significant snowfall could be in our future but we will watch as the week goes on.


Temperatures will begin to rise Wednesday and Thursday during the daytime, with cold temps still persisting overnight. Temps during the day this week should be around 15-25 on the mountain, with higher temps at the base. Low temps during the overnight hours will drop into the teens, but we seem to be out of the arctic temperature plunge for the time being. Have a great time snow-riding in the Vail Valley and THINK SNOW!


Comment on "Weather will warm up as the week continues" using the form below