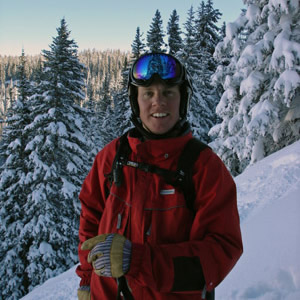 Blog Tools
Comments
PermaLink
Gusty winds, snow in the forecast
By Reid Griebling
February 22, 2008 — High pressure that has been with us for almost two weeks will begin to dissolve as the jet stream axis moves towards the west bringing with it an active storm pattern through Monday. We will begin to see snow showers develop over the highest elevations late this afternoon as snow levels drop overnight.


We can expect to see 3-5 inches by Saturday morning with snow continuing through Saturday afternoon. This storm will bring with it gusty winds (30-40 mph) and temps will drop with the arrival of a weak cold front.


Temperatures will be mild (teens to 20s) considering a front will pass through. Warm temperatures will limit total snowfall due to light moisture and high dew points, but overall we should see some welcome snow on the ground Saturday.


Sunday a stronger low will move in from the west with better dynamics for accumulating snowfall. If temperatures stay cold we could see a powder day on Monday with anywhere from 5-10 inches on the ground by Monday morning.


Temperatures will cool again Saturday night as the next system approaches, but still fairly mild for the season (teens and 20's).


Happy snow-riding!


Comment on "Gusty winds, snow in the forecast" using the form below