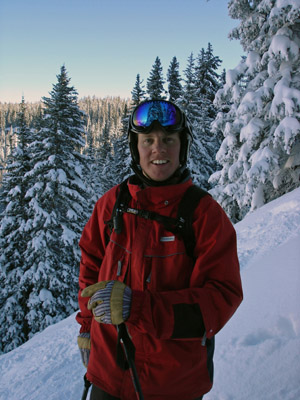 Blog Tools
Comments
PermaLink
Bowls may be closed in the mornings
By Reid Griebling
March 23, 2008 — First off, I would like to welcome Cassidy Quinn Roach to the world, 7-pound daughter to Pete and Ashley. Congratulations!


The first week of Cassidy's life will feature a high pressure system dominant over the Great Basin which will continue through the week. We have a shot of snow on Tuesday and Wednesday but limited moisture and a weak Jet Stream will hinder any heavy accumulation.

Spring skiing is definitely upon us as we will see temperatures rise during the week with highs in the 40s at the base of the mountain, and mid twenties at the top. Winds will increase during the week from the W/SW, ranging from 15-25 on mountain, gusts in the 30s.


Mornings will be cold, as inversion will keep temps in the teens and twenties until the air warms. If you are planning to ski in the early morning, please pick up a grooming report at the base of the mountain as many of the Bowls will be closed until the snow softens.


Beginning the 26th and running through Sunday, the American Ski Classic will once again be held at Golden Peak. Ski racing legends and celebrities alike will compete in events on Ruder's Route.


Enjoy the spring skiing, don't forget the sunscreen.


Comment on "Bowls may be closed in the mornings" using the form below