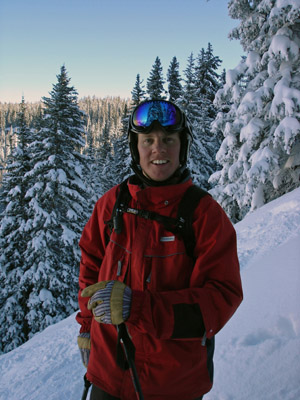 Blog Tools
Comments
PermaLink
Cold and snowy Northwest storms taking aim at Vail starting tonight and all weekend
By Reid Griebling
December 19, 2008 — Snow keeps falling in the Vail Valley, as Vail received 7 inches as of this morning and The Beav' reports 6 inches.

The weekend looks good for another round of snow as we will watch the next system move into our area later this evening and last through the night. This next storm will blast out of the N.W. bringing with it much colder temps and windy conditions.

As of now the storm is in southern Idaho creeping southeast. Snow totals from this storm will be moderate as we are moisture limited, however we could see locally higher amounts if oragraphic lift cooperates.

Expect 4-5 inches by the Saturday morning report at both resorts. Saturday will be partly cloudy and cold as the high on the mountain will only reach the low teens. Winds will blow out of the northwest as the storm passes and shift to S.E. during the day Saturday. Windchill values will be very cold, expect -15 degrees windchill on mountain, with winds at 15-20 mph and gusts in the 30 mph range.

Sunday we will watch as another more potent system moves its way along the western coast, shifting east by Saturday and moving into Colorado late Sunday night and early Monday. This next storm will favor the southwest, but the central and northern mountains will get their share of snow.

Snowforecast.comis calling for 8-12 inches by Tuesday morning, however, I think this storm will drop 10 inches at most seeing that it is coming from the S.W., I hope I'm wrong.

Finally, it looks as the weather pattern will change for a couple of days as high pressure build in, although we could see a quick shot of snow Christmas Eve into Christmas Day.

Enjoy!

1 Comment on "Cold and snowy Northwest storms taking aim at Vail starting tonight and all weekend"