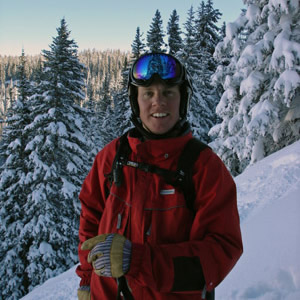 Blog Tools
Comments
PermaLink
Snow should fall on Vail and Beaver Creek for New Year's Day
By Reid Griebling
December 29, 2008 — A scattered sky of cirrus clouds will be with us into Dec. 30 hours as a ridge of high pressure noses in from the southwest.

It will be perfect weather for skiing and shoveling, as temps will rise into mid 30's in the lower valleys and remain mild on mountain with highs in the low to mid 20's.

Numerous clouds will remain with us until mid week when we see our next system move in from the northwest. This next system will arrive Wednesday evening Dec. 30, giving us a quick shot of snow before another system rides in on its heels.

Expect clouds to increase Wednesday and showers to begin overnight. Snow totals won't be as high as we have seen in recent weeks due to the origin of these next storms, usually storms from the northwest, which lack good amounts of moisture, but do bring with them cooler temps.

Expect morning snow totals for for the first of the year to be right around the 2-5 inch range. Temps will drop once the front moves through early Jan. 1 with highs only in the teens and brisk winds (10-20 mph) from the northwest. Another system moves in early Friday, Jan. 2, giving us another shot at some fresh snow.

We will keep watch as the week progresses, however, it looks like we will have fresh snow to start 2009.

Finally, with a few days of clear skies and holiday guests chomping at the 12 feet of cumilative snow that has fallen at Vail and Beaver Creek, some snow-riders will venture into the backcountry.

If you are planning on skiing off piste, please check with the Vail (479-4652) and Beaver Creek (845-6652) ski patrol as conditions are bound to change with warmer air moving in.

You can also gain information from the Colorado Avalanche Information Center (C.A.I.C.) at http://avalanche.state.co.us. This is a useful site that is updated everyday. Enjoy!

Comment on "Snow should fall on Vail and Beaver Creek for New Year's Day" using the form below