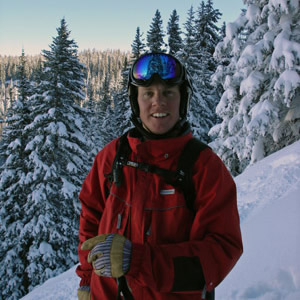 December 2008 brought the snow. The Powder Predictor Reid Griebling is standing by to report for 2009.
Reid Greibling
Blog Tools
Comments
PermaLink
Vail will see New Year's Day snow and with luck a fluffy 2009
By Reid Griebling
December 31, 2008 — An incredible December 2008 leaves us this New Year's evening.

Over 8 feet at Vail and Beaver Creek on the ground and 2009 looks to greet us with more powdery white stuff. Starting late December 31 we will begin to see our next system approach from the northwest. Winds will increase, moisture will follow. Our best shot of snow shows up new years day.

Snow and winds will increase as the day moves on with winds in the 15-25 mph range and gusts of 60 mph on ridge tops. Totals for Thursday will be small (1-3 inches) but snow will increase through the day Thursday the first.

Snow will turn to showers late Thursday Jan. 1 and linger through the evening. Totals for Friday Jan. 2 look promising as northwest winds will shift snow around, especially in exposed areas. Look for totals in the 3-5 inch range with windblown pouches double.

Temperatures will fall New Years Eve and stay cold through Friday. Look for on mountain highs to be 15-25 degrees and lows over night in the single digits. Windchill values will be high so be sure to cover exposed skin areas. We see another shot of snow showers arriving Saturday Jan. 3. We will watch.

December 31, 2008 12:00 p.m.
Weather:
Temperature at 29.4 degrees
dew point at 13.9 degrees
pressure gradually falling at 30.08 inches
calm winds
58% humidity

Have a happy and safe New Year. Enjoy!

Comment on "Vail will see New Year's Day snow and with luck a fluffy 2009" using the form below