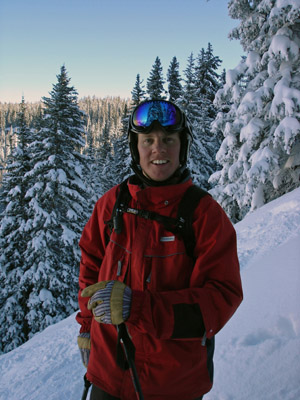 Warm weather will stick around for another week or so. But there is plenty to do at Vail and Beaver Creek mountain
Reid Griebling
Blog Tools
Comments
PermaLink
Warm weather likely through the holiday weekend
By Reid Griebling
January 16, 2009 — March weather has arrived early as we will see temperatures well above average for the next 3-4 days (Jan.17-20).

It should be a great holiday weekend as skies will be blue and snow will soften as the day ages. Expect on mountain temps to be in the low 30's with calm winds. Lows overnight will be into the high teens and low 20's.

Time to hunt down the south facing aspects of Vail and The Beav'. Shouldn't be too hard at Vail. We won't see our next shot of snow until late next week (Jan. 23-24) as the storm axis moves back over the Rocky Mountain region. Easy forecasting for weather pros and nerds alike as outdoor activities will be warm and sunny.

Saturday Jan. 17 is the beginning of National Skier Safety Week at all resorts. Be sure to check out all of the activities that Vail and Beaver Creek have to offer over the next seven days. If you have questions or comments visit www.snow.com or ask any uniformed employee about events that are taking place. We may finally get to see the Flight for Life chopper land on Eagles Nest Ridge. Rad! On Saturday, January 17 at about 10 a.m., the National Guard will land a Black Hawk helicopter at the top of the Centennial Express Lift (Chair 6) too.

Enjoy the holiday weekend and snow-ride safely.


Comment on "Warm weather likely through the holiday weekend" using the form below