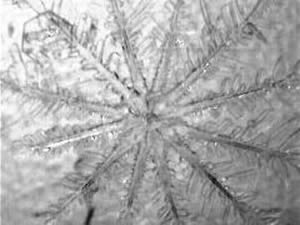 Snow from Reid's eyes... Looks like the Vail Valley has a chance of snow through Thursday with 8-12 inches due by Wednesday's morning report.
Blog Tools
Comments
PermaLink
Old Man Winter finally takes hold of last weekend's rainy delight
By Reid Griebling
January 26, 2009 — A Portland-like weekend has given way to Old Man Winter once again and the skiing at Vail and Beaver Creek is back to soft and cold. Rain in the valleys and at the base of both resorts this past weekend had snow-riders quivering, that darn January glaze again.

The good news is that we will be under a Winter Storm Warning until late Tuesday, Jan. 27, as the last remnants of a cold front and low pressure system move into the plains.

Vail reported six inches this morning (Monday, Jan. 26) and the Beav' reported seven inches, giving the resorts more than 16 inches in three days. We will see scattered snow showers tonight and all day Tuesday with possible accumulations in the double digit range by Tuesday afternoon.

Expect between 8-12 inches by the Wednesday, Jan. 28, morning report. Temps will gradually fall as we will see more Arctic air move in from the northwest.

Expect on-mountain highs in the high teens and low 20s with overnight lows in the teens. Winds will increase for the day Tuesday and range anywhere from 15-25 mph from the northwest.

We have a chance for snow through Thursday Jan. 29.

We see a reprieve for the last weekend of January and into the first part of February, however, long term models show an active pattern for the Rockies through mid-February.

Finally, I will be playing the role of Mr. Mom this week as my wife is in Las Vegas for the final S.S.I. show, so blogs may be short and sweet this week, let's just hope for some more great snow.

Enjoy!



Comment on "Old Man Winter finally takes hold of last weekend's rainy delight" using the form below