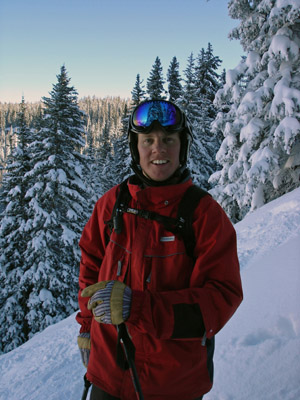 Blog Tools
Comments
PermaLink
Storms to move in, out, and around Vail leading into holiday weekend
By Reid Griebling
February 8, 2009 — A rare southeastern wind joined us around 3 a.m. MST on Sunday Feb. 8 with little moisture attached. Areas like Ski Sunlight in Glenwood Springs and Powderhorn on the Grand Mesa benefited from the little moisture that was.

We are between storms right now with our first low moving into Kansas and our next cut-off low spinning north of Las Vegas. This next low will slowly move into the Four Corners area later on this afternoon (Feb. 8) bringing with it a good amount of moisture and good dynamics.

Again, the San Juan mountains will benefit most from this next storm as it is moving in from the southwest.

Vail and Beaver Creek should see windy conditions through Sunday Feb. 8 with little to no snowfall expected. The NWS is calling for around 1-3 inches but I don't think we will see any snow only because temps have been rather warm these past four days and dew points are well below freezing (21.3 at 9:00 a.m. Sunday Feb 8.)

Monday afternoon (Feb 9) this low will begin to move across the southern part of Colorado and winds will slowly shift from the northwest by Tuesday Feb. 10 which should benefit Vail and Beaver Creek.

Expect good snow totals for Wednesday Feb. 11 (5-8 inches) as we will see a brief break in the action Wednesday as another storm moves in from the northwest Thursday Feb. 12.

Temps will vary as each passing storm moves in, however, we should see mild temps (20-30 degrees) as the origin of our next storm is from the southwest. Winds will be blustery with 15-25 mph breezes and gusts in the 40 mph on exposed ridge tops.

Once the jetstream moves to a northwesterly flow temps will begin to fall as average temps for February will be the norm (15-25 degrees) during the day.

Finally, long range models show a northwest flow beginning early this week and lasting into the Valentine's Day weekend, which is normally good news for the Vail Valley. We will keep watch.

Enjoy!


5 Comments on "Storms to move in, out, and around Vail leading into holiday weekend"