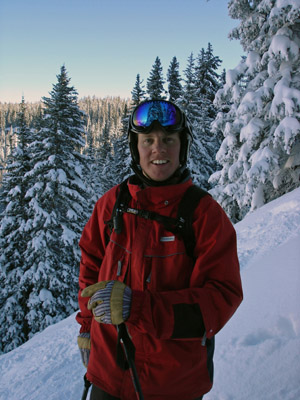 Storms dumping huge amounts of snow and rain in the Sierras and Wasatch look to be headed for Vail and Beaver Creek continuing Vail's good fortunes of soft and plentiful snow.
Reid Griebling
Blog Tools
Comments
PermaLink
Snow to be soft and plentiful throughout the week
By Reid Griebling
February 17, 2009 — After a great holiday weekend with good amounts of snow falling in the Vail Valley we turn our attention to a storm festering just off the coast of California. This storm is already dumping huge amounts of rain and snow in the Sierras and is slowly creeping our way.

We should see some snow showers develop late Monday evening becoming widespread over the entire Western Slope as Tuesday morning arrives. Snow showers should stick around until late Wednesday Feb. 18 as this storm will meander east.

Totals should be good for both Wednesday and Thursday (Feb. 18-19) so long as the Sierras and the Wasatch have not tapped all of the moisture.

Favoring Beaver Creek over Vail southwest winds will shift west as the low moves into the plains by Thursday afternoon. Winds will blow up to 20 mph with gusts in the 40 mph range over ridge tops. Daytime temps will be mild with highs in the 20's and overnight lows in the single digits.

Expect 8-12 inches by Wednesday evening with another 2-3 to fall overnight into Thursday.

Regardless, it looks like the next three days should be soft at both resort mountains.

Enjoy!



3 Comments on "Snow to be soft and plentiful throughout the week"