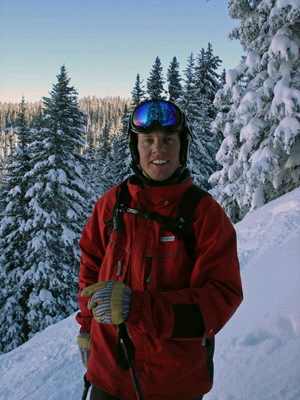 Blog Tools
Comments
PermaLink
Winter makes a comeback this weekend in Vail, but snow totals depend on storm's timing
By Reid Griebling
March 6, 2009 — A storm is a brewin' to our northwest and looks to impact our area for the weekend. Snow should start falling in the Vail Valley late Friday night (March 6) and last well into the evening Saturday, March 7.

As of now, models show that the Steamboat area will have the best shot at snow for Friday night. As Saturday approaches, the front will move due south to the San Juan Mountains, giving them a good shot at snow Saturday.

Everywhere in between will be impacted, however, depending on moisture and temps, and snow totals will be vary widely throughout the central mountains of Colorado.

A cold front will move in from the northwest Friday evening with an associated low pressure system. Windy conditions will exist overnight Friday as the cold front moves across our area.

Expect winds in the 20-30 mph range with gusts in the 50-60 mph range over ridge-tops. Temps will cool down and should be in the low 20s during the day Saturday and into the low teens overnight (Friday-Saturday).

This may be our first storm with a bit of thunder (convection) attached, which means high rates of snowfall and closing of lifts (for thunder). Snow should end by late Saturday evening, giving us partly sunny skies on
Sunday.

As with many springtime storms, the guessing game begins as to who will receive the best snowfall. For the Vail Valley it will all depend on the dynamics and timing of the storm.

If this storm hits hardest during the day Saturday, we should
see limited snow totals (4-6 inches) because of temps. However, if this storm stalls a bit and moves through Saturday evening/overnight, we could see a true powder day for Sunday (9-14 inches).

All in all it will be nice to see a change in weather, as the
latest pattern has been a bit warm. Either way, winter will be back by Saturday, so plan accordingly.

Enjoy!

Comment on "Winter makes a comeback this weekend in Vail, but snow totals depend on storm's timing" using the form below