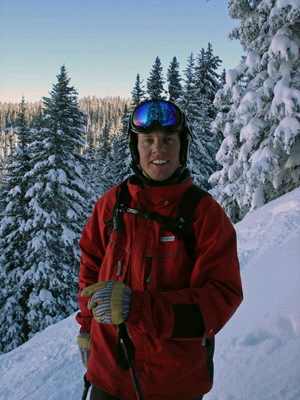 Blog Tools
Comments
PermaLink
Massive, moisture-laden weekend snowstorm pounds the Vail Valley
By Reid Griebling
April 3, 2009 — It's puking snow in Edwards as I write this at 7:50 a.m., Friday, April 3, and radar shows lots of moisture to our west.

Looks like this storm hit a bit early and we should expect heavier snow throughout the day as a cold front will move through our area today.

Once again it looks like this weekend will be a great one for skiing as snow should fall for the next 36 hours or so. Snow totals for this storm will range from 10-16 inches by Sunday morning, April 5, as we will see clearing skies by mid-day Sunday.

Temps will remain on the cool side with highs on mountain in the low 20s and overnight lows in the teens. Winds will gust up to 40 mph over ridge tops, but will be fairly mild on the ski mountain, ranging between 15 and 25 mph.

Get out and enjoy some snow, as the countdown to closing day (April 19 at Vail, April 12 at the Beav') has begun.


3 Comments on "Massive, moisture-laden weekend snowstorm pounds the Vail Valley"