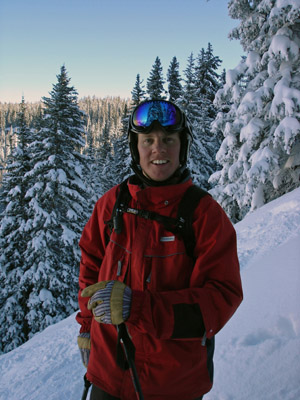 Blog Tools
Comments
PermaLink
Closing day at Vail should be warm and sunny
By Reid Griebling
April 14, 2009 — After a gloomy Masters weekend The Beav' closed for the season with snow-riders enjoying more than six inches of new snow on the ground.

Vail enjoyed fresh snow as well as another spring storm moved through over the past weekend.

This week also looks active as another strong Pacific storm will move into the area Wednesday (April, 15) and stay through Friday (April, 17).

The weekend looks to bring sunny skies and warm temps for closing day at Vail. Temps will drop Wednesday as this storm moves in, expect on mountain temps to be in the mid 30's and dropping as the day continues.

Thursday we should see the brunt of this storm move through with gusty winds and moderate snowfall, temps will be much cooler with highs in the mid 20's.

Expect storm totals for Saturday April 18 to range from 4-8 inches. Saturday will begin cold and cloudy, transitioning to sunny and warm, as there will be many events taking place in Vail for their annual Spring Back to Vail party.

Closing day looks to be epic as we could see our warmest temps of the year with clear blue skies.

What a winter it has been. Enjoy the last days and please be safe.

Comment on "Closing day at Vail should be warm and sunny" using the form below