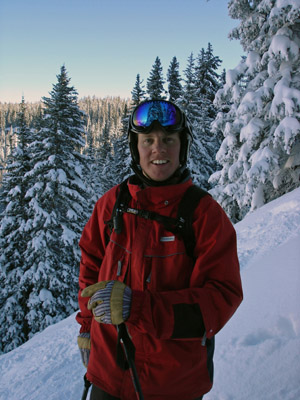 Blog Tools
Comments
PermaLink
The Powder Predictor returns, expecting warm days until Vail opens Nov. 20
By Reid Griebling
November 4, 2009 — With just over two weeks until the Nov. 20 opening day at Vail, we've already seen cold temperatures and snow sticking to the ground.

The Front Range was barraged with snow during the last week of October, and a strong El Niņo points to signs that we could have an active winter in "The City."

As can be seen by the almost non-existent hurricane season, El Niņo has been detected, giving the sub-tropical jet stream a chance to strengthen and move north into northern Mexico and the desert southwest, adding another dynamic for winter forecasting in our area.

This means higher chances for southwestern storms, which benefit areas like Wolf Creek, Durango, Silverton, and Taos, as well as more storms wrapping around the Divide and pounding Denver with up-sloping winds and moisture from the Gulf of Mexico.

As for now, it looks like Colorado will experience a typical Indian Summer for the next seven days or so as high pressure dominates the western half of the U.S. But look for storms to move in from the northwest by mid-November and temps to drop as winter sets in.

Colorado's winter outlook seems promising as NOAA predicts warmer overall temps this winter and even odds for precipitation. Visit http://www.noaanews.noaa.gov/stories2009/20091015_winteroutlook.html

For the time being, don't put away the summer toys just yet; there are still plenty of sunny days ahead.

Finally, I have started a Facebook page under Powder Predictor. Please send friend requests as this will be a fun spot for people to share snow-riding information and friendships.

Vail Mountain will begin scheduled operations for the 2009-10 winter season on Friday, Nov. 20, from 9 a.m. to 3:30 p.m., weather permitting. Beaver Creek opens the following Wednesday, Nov. 25.


Comment on "The Powder Predictor returns, expecting warm days until Vail opens Nov. 20" using the form below