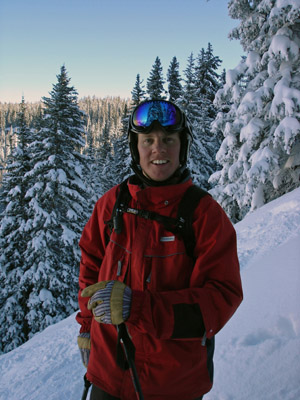 Reid is predicting some good snow to come this weekend after a mostly dry week
Reid Griebling - The Powder Predictor
Blog Tools
Comments
PermaLink
Can you hear the thunder? Snowmaking can be heard for miles as Vail prepares for opening day
The Gondola & Chairs 8, 15 expected to run for opening day
By Reid Griebling
November 17, 2009 — Its almost here. Can you taste it? Smell it? We know you can hear it.

The sound of the air compressors forming snow can be heard for miles. And with a reported 14 inches of settled base at Mid-Vail from this past weekend's storm, my sources tell me Vail is primed and ready to open.

However, as of now only Born Free will be open for skiing this coming Friday, Nov. 20. Chairs 8 and 15 will be spinning along with the Gondola, toting eager skiers ready for day one.

The weather forecast for the week looks dry with a chance of flurries moving in late Wednesday into Thursday. Opening day looks clear and relatively warm as a more potent storm moves in by late weekend.

The overall forecast for the remainder of November looks promising as storms should move into our area every third or fourth day.

And we all know that the Birds of Prey races are coming Dec. 3-6 at Beaver Creek, and if history is any indicator we should see good snowfall that week.

We will keep watch, until then, wax up your boards and get ready for the 2009-2010 ski season.

Comment on "Can you hear the thunder? Snowmaking can be heard for miles as Vail prepares for opening day" using the form below