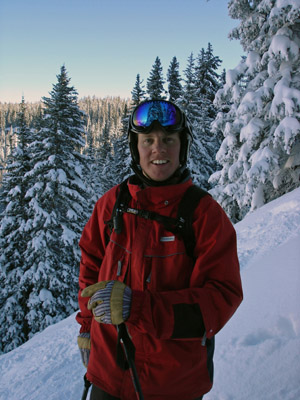 Blog Tools
Comments
PermaLink
Good snow in Lionshead for opening day at Vail, new storms might allow Mid-Vail to open next week
By Reid Griebling
November 20, 2009 — The 2009-2010 ski season is upon us. Lionshead has a settled base of 18 inches and is a busy spot for the time being. Born Free, from Chair 8 down, is the only skiing open on Vail Mountain.

My sources tell me that the Mid-Vail area is slated to open by mid-next week next if we are lucky enough to get snow this weekend.

Our forecast looks average as a strong system moves on shore in the Northwest today and moves east this weekend. As of now dynamics look good for the storm, although we see a lack of moisture as the storm moves inland. Models as of today show that this system should arrive late Saturday Nov. 21 and last well into Monday Nov. 23.

That said, this storm may only strike the San Juans as the trajectory is due south. However, weather in the Rockies is fickle, so we could see strong winds and great orographics give us much needed moisture.

Expect 2-3 inches on the ground by Sunday morning and a storm total around 4-6 inches by late Monday.

Looks like another storm moves in just before Thanksgiving, adding another shot at snow.

For now, get in ski shape, have fun and PLEASE be careful snow-riding.

Comment on "Good snow in Lionshead for opening day at Vail, new storms might allow Mid-Vail to open next week" using the form below